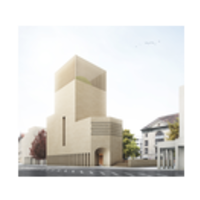 Ev. Kirchengemeinde St. Petri - St. Marien
managed by betterplace-Team
About us
The Petriplatz is the historic core of the vibrant metropolis of Berlin. Nowadays it is a rather inhospitable place next to a busy six-lane street. But this should change: A house of prayer and learning with a church, a synagogue and a mosque under one roof is planned for the site.
The Idea is to use the history of the site to enable something new, something to combine the urban society Berliners inhabit with the ongoing conversation about religion, while situating it at a deeply symbolic location.
The "Bet- und Lehrhaus", as it is known in German, will offer Jews, Muslims and Christians alike a space to hold services and pray, to teach and learn from one another. It is intended to be a house of scholarship and open discourse, not only among the faithful, but also with those secular Berliners or visitors to the city willing to come here.
The Petriplatz house of prayer and learning is a joint project pursued by the Jewish Community of Berlin, the Abraham-Geiger-Kolleg (which trains rabbis and cantors), the Protestant Congregation St.Petri-St.Marien, and the Forum for Intercultural Dialogue Berlin e.V.. Other institutions and groups will also be invited to take part and will increase the diversity of the stakeholders.
The concept of the project is based on the premise that differences should not be covered up. Thus, the building is to provide each religious community with its own, separate space for prayer and worship (Bethaus), which open up to a shared, central area for dialogue (Lehrhaus).
The partners of this project formed an association in October of 2011, "Bet- und Lehrhaus Petriplatz Berlin e.V.", together with the Land of Berlin. The jury of the international architectural competition in 2012 awarded the first prize to the Berlin architect office KuehnMalvezzi.
Latest project news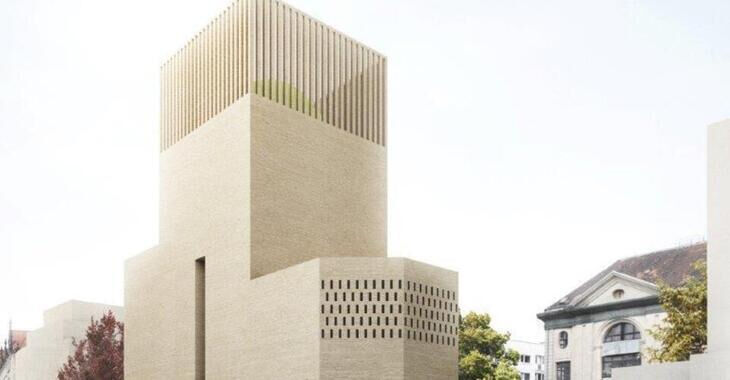 Für diese Bedarfe habe ich eine (Teil-)Auszahlung veranlasst:
Vielen Dank an alle Spender!

Mit Ihrer Spende konnten wir 2013/2014 die Grundidee des House of One zum Leben zu erwecken und weiter auszuformulieren.
Dies geschah durch:
·         eine Vielzahl von Projektpräsentationen im In- und Ausland. U.a. trafen wir den Bundespräsidenten Joachim Gauck, den renommierten Islamwissenschaftler Tarik Ramadan, den Rotterdamer Oberbürgermeister Ahmed Aboutaleb, die Mitglieder der Handelskammer und weitere hochkarätige Berliner Unternehmer, zahlreiche Politiker und Parteigremien aus Land und Bund, eine Vielzahl von Berliner Gemeinden und religiösen Institutionen, Würdenträger verschiedener Religionen sowie die deutschen Botschafter weltweit während der Botschafterkonferenz in Auswärtigen Amt in Berlin.
·         unsere Veranstaltungen. Die in 2013 begonnen Reihe "Religion und Toleranz" wurde im Februar 2014 mit ihrer fünften Ausgabe zu Ende geführt. Im Herbst 2014 starteten wir eine neue Reihe zu theologischen Grundfragen der drei monotheistischen Religionen, "An welchen Gott wir glauben". Darüber hinaus waren wir an der Langen Nacht der Religionen, am Zukunftsforum des Ministeriums für wirtschaftliche Zusammenarbeit und Entwicklung und am Kirchbautag in München beteiligt. Mit unseren Friedensgebeten riefen wir im Sommer 2014 zu einer friedlichen Lösung des Konflikts im Gaza-Streifen auf.
·         die Anbahnung und Pflege von Projektpartnerschaften im In-und Ausland. Mit dem Projekt FridaySaturdaySunday, der Central Mosque oder dem Three Faiths Forum in London, mit der Trifaith Initiative in Omaha (Nebraska, USA), mit der geplanten "Kirchenmoschee" im Gefängnis von Gitarama in Ruanda, aber auch mit dem Lehrhaus Stuttgart und dem Haus der Religionen in Bern oder einem Projekt zur interkulturellen Sterbebegleitung hier in Berlin konnten wir in 2014 Kontakte etablieren oder vertiefen.
·         Im Dezember startete zudem unser Schulprogramm mit einer ersten Projektwoche mit Schülerinnen und Schülern der Montessori-Oberschule aus Potsdam. 2015 werden wir unsere religionspädagogische Arbeit u.a. mit dem Programm "Kinder führen durch drei Religionen" in Zusammenarbeit mit der Ev. Schule Berlin Mitte fortsetzen.
Es wurden 920,00 € Spendengelder für folgende Bedarfe beantragt:
association infrastructure 920,00 €
continue reading
Contact
Waisenstraße 28
10179
Berlin
Germany


betterplace-Team
New message
Visit our website