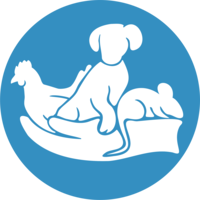 Achtung für Tiere e.V.
managed by A. Reinke
About us
Animals are happy, they feel, they want to live and they suffer. There is no difference between us and the other animals that makes crimes such as torture and murder, when committed against animals, a good thing. We must not put animals through what we ourselves do not want to suffer.
Achtung für Tiere campaigns for basic rights for all animals - to life, protection from torture, freedom and all the things they need for a good life. We are committed to animal welfare in education, with demonstrations and vigils, and intervene in animal welfare cases.
Making children and young people aware of the situation of animals is essential for a better future for animals. With teaching projects and materials, animal welfare inside and outside school, we work for education and independent reflection on the human-animal relationship.
Latest project news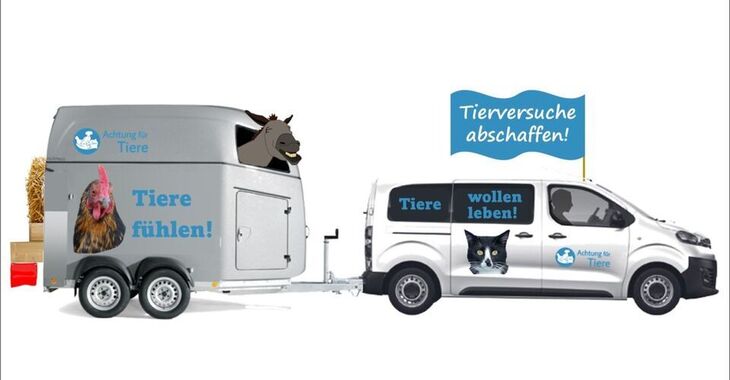 Wir haben 1.106,75 € Spendengelder erhalten
Tierschutzbotschaft: ein toller Hingucker!

In den letzten Wochen mussten wir mit dem Pferd Balu und den Eseln Benny und Oskar fünf Mal in eine weit entfernte Klinik und wieder zurück fahren. Jede Strecke dauerte 2 Stunden und führte lange über Autobahnen. Unzählige Menschen sahen und lasen die Anhängerbeschriftung. In der Klinik angekommen lösten wir dadurch auch Diskussionen aus. 

https://betterplace-assets.betterplace.org/uploads/project/image/000/104/942/282943/limit_600x450_image.jpg

Sowohl der beschriftete Anhänger, als auch das Zugfahrzeug fahren nicht nur Balu, Oskar und ihre Freunde in Kliniken. Sie helfen zusätzlich allen anderen Tieren, weil sie mit jedem Kilometer und jeder Minute, die sie in der Öffentlich sind, auf die Empfindungsfähigkeit und die Lebenssituationen der Tiere aufmerksam machen.

https://betterplace-assets.betterplace.org/uploads/project/image/000/104/942/282947/limit_600x450_image.jpg

Bitte helft mit eurer Spende den Anhänger und das Zugfahrzeug zu bezahlen! Vielen lieben Dank dafür!
continue reading
Contact
Vossebeinweg 40
33397
Rietberg
Germany


A. Reinke
New message
Visit our website