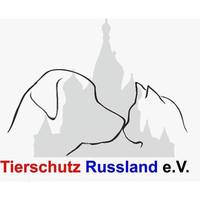 Tierschutz Russland e.V.
managed by S. Korths
About us
Help me please, I want to live!

We, Tierschutz Russland e.V., are looking for people to help us and for sponsors to support us in helping animals in Russia to have a better life.

What do we do?
The situation for animals in Russia is more than pitiful. Tens of thousands of animals lead a deplorable life under miserable conditions on the streets, an existence which simply cries out for our help.

There is no real background in this country for the idea of animal protection. Often the measures taken are archaic, such as setting a bounty. In particular disabled stray dogs are the poorest of the poor, their daily life always a fight for survival, suffering physical and psychological pressure and maltreatment.

What do we want to achieve?
Our aim is to enable a better life for stray animals in Russia and to support the animal rights activists there with advice and help. We do not want to bring as many animals as possible to Germany. Instead we want to improve the situation for animal protection in Russia, and to initiate different ways of thinking also on a political level. In order to achieve this we need your financial support as we are not able to do this alone.
It will be a long way before we can bring about the changes we want for the life of these animals and especially before we can instill insight to a different way of thinking of many people there. Until then, numerous stray animals will be left to their pitiful fate. We don't want to simply accept this and so we are trying to provide a life with love and comfort for at least a few of them by bringing them to a good home. At present this is just not possible in Russia.
We cannot simply ignore this terrible situation and in our view, the animal welfare groups in Russia should not be left to try to bring about changes by themselves. Are we supposed to wait until this happens? Should we leave these poor creatures to their fate and misery? No, we can't do this!
We are therefore supporting the animal welfare organizations and animal homes in Russia with food, castration and other medical treatment and in general for an improvement of living conditions for stray animals and possibly finding new homes for them. All persons involved give their time on a voluntary basis and are financed predominantly by private means.
Please help us. Animal welfare is also human welfare and contributes positively to the future.

The "Tierschutz Russland e.V." with its office in Augsburg and our animal welfarists in Russia thank you most sincerely for your sympathy and your donations.
Latest project news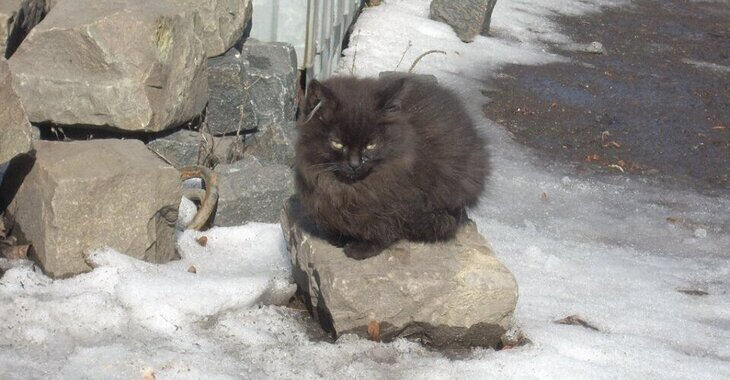 Wir haben 1.158,39 € Spendengelder erhalten
Liebe Freunde, ich danke euch von ganzem Herzen für euren unermüdlichen Einsatz für meine Tiere! Ihr Geld hilft mir, die Schulden für 150 kg Katzenfutter (1000 Euro) zu bezahlen, sowie einen Besuch in der Klinik mit dem alten Kater Maurice (ihm wurden bei zwei Besuchen 15 schlechte Zähne entfernt). 
Enormes  enormes Danke!!!

https://betterplace-assets.betterplace.org/uploads/project/image/000/051/484/290520/limit_600x450_image.jpg

https://betterplace-assets.betterplace.org/uploads/project/image/000/051/484/290522/limit_600x450_image.jpg

https://betterplace-assets.betterplace.org/uploads/project/image/000/051/484/291503/limit_600x450_image.jpg

https://betterplace-assets.betterplace.org/uploads/project/image/000/051/484/291500/limit_600x450_image.jpg

https://betterplace-assets.betterplace.org/uploads/project/image/000/051/484/291501/limit_600x450_image.jpg

https://betterplace-assets.betterplace.org/uploads/project/image/000/051/484/291502/limit_600x450_image.jpg

https://betterplace-assets.betterplace.org/uploads/project/image/000/051/484/291460/limit_600x450_image.jpg

https://betterplace-assets.betterplace.org/uploads/project/image/000/051/484/291499/limit_600x450_image.jpg

https://betterplace-assets.betterplace.org/uploads/project/image/000/051/484/220815/limit_600x450_image.jpg







continue reading
Contact
Erstes Quergässchen 5
86152
Augsburg
Germany

S. Korths
New message
Visit our website