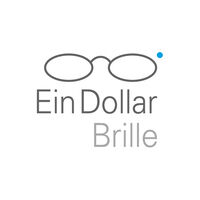 EinDollarBrille e. V.
managed by Chiara Adam
About us
More than 950 million people in the world need glasses, but cannot afford them. They usually suffer the consequences for the rest of their lives. Support EinDollarBrille e.V. in establishing sustainable basic optical care in the global south.

Since 2012, EinDollarBrille e.V. has been working worldwide to raise awareness, create jobs by training specialists and thus create a basis for basic optical care. In this way, affected people get access to free eye tests and individually fitted, low-cost glasses.

The OneDollarGlasses consist of an extremely light, flexible and stable spring steel frame. They are made on a simple bending machine on site. This does not require electricity and can therefore be used in rural regions of developing countries without any problems. The material costs for one pair of glasses are approx. 1 US dollar.

The non-profit organisation EinDollarBrille e. V. is based in Erlangen. You can find out more about EinDollarBrille at www.eindollarbrille.de.
Latest project news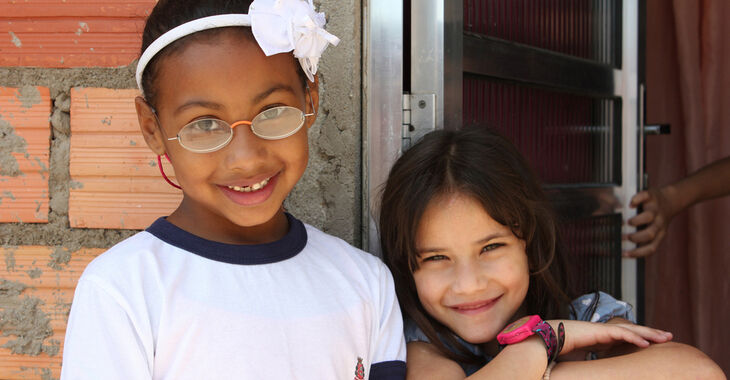 Wir haben 224,25 € Spendengelder erhalten
Liebe Freundinnen und Freunde der EinDollarBrille,   vielen Dank für Deine großartige Unterstützung. Ohne die Hilfe jedes Einzelnen könnten wir unsere Arbeit nicht leisten.  Mit Deiner Spende haben wir noch mehr Menschen in Brasilien den Zugang zu gutem Sehen ermöglicht. Dafür sind unsere über 360 Mitarbeiterinnen und Mitarbeiter in insgesamt 10 Ländern unermüdlich im Einsatz.  Etwas mehr als 50 Prozent unserer Mitarbeitenden sind übrigens Frauen. Darauf sind wir besonders stolz!
Im vergangenen Jahr ist es uns beispielsweise gelungen, in Peru eine Brillenproduktion zu eröffnen, in der ausschließlich Frauen arbeiten - und zwar in allen Positionen. Eine von ihnen ist Raquel, eine alleinerziehende Mutter, die sehr froh ist, dass sie das Knoblauchschälen, mit dem sie bisher ihren Lebensunterhalt verdiente, aufgeben konnte.
Mehr über Raquel, unser Projekt in Peru oder unsere Arbeit in Brasilien erfährst Du auch in unserem neuen Jahresbericht.  Danke, dass Du mit Deiner Spende dazu beigetragen hast. Gemeinsam können wir viel erreichen.  Herzlichst, Annika Getto & das Team von der EinDollarBrille  

 PS: Noch mehr über die EinDollarBrille erfährst Du auf Facebook, Instagram und natürlich auf unserer Website! 
https://betterplace-assets.betterplace.org/uploads/project/image/000/094/253/307709/limit_600x450_image.jpg
continue reading
Contact
Obere Karlstraße 29
91054
Erlangen
Germany


Chiara Adam
New message
Visit our website