Association Tànana Mirana
wird verwaltet von M. Rafanomezantsoa
Über uns
Can deaf people dance professionally? Yes they can, and they can do much more if they are offered proper support. This support is given by the "Association Tànana Mirana" and its centre for deaf children. Since 2000 it is led by founder Mirana Rafanomezantsoa, a former nationally known dancer.

2004 the centre moved into a house built by the NGO "Nouvelle Plantète". Mirana and her best deaf dancers went on a Switzerland dance tour to earn the money to buy the land. The building consists of two floors with a classroom, lounge (workroom), dancing-room, kitchen, bathroom, bureau, wardrobe and a store.

Around 30 deaf children and youths as well as a small group of mentally challenged kids receive here the necessary help for school and living.

Deaf educators accompany the pupils into the regular local schools and translate the lessons into sign language. At midday they come to the centre for a meal (for many the only in a day) and for coaching (repetition of things not understood). In the afternoon they return to the schools, except on Wednesday, where karate-lessons are held.

Also on Saturday activities are offered: at 10 a.m. a professional dancer teaches modern and several standard dances. After him a deaf educator and Mirana do choreographies until 3 p.m.

Additionally, children from local schools come here to have dance lessons, held by a deaf educator. These regular encounters help the hearing children to overcome the wide spread prejudices against deaf people in Madagascar.

The Association also takes care that the deaf pupils can access the centralized school-exams. It supports the youths even after the school years and helps them searching apprenticeships and jobs. More than 40 people have already found a job in areas as arts and crafts, mechanics or bakeries.

The daily operation is financed by the Swiss Association Mirana (mirana.org) and supported by Tsarabe-Madagascar (tsarabe-madagascar.ch) and PRIORI (priori.ch).

Thank you for satisfying needs which exceed our budget!
Letzte Projektneuigkeit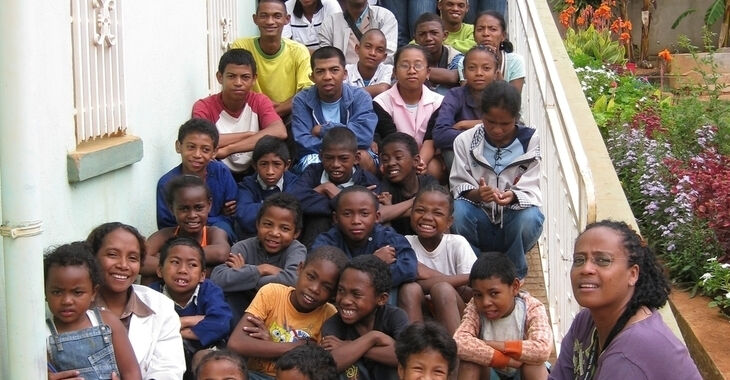 I triggered a (partial)payout for these needs:
Hello, we are very recognizefull for your interest for our project and your help.These equipements ( whiteboard, UPS )  are very necessary and usefull for us that we've got now. Next time, we 'll buy the sofa for the epileptic girl.Now we have another boy,10years old, who is epileptic too. So this sofa will be used to lay them down when they have crises. So thanks a lot for your help. Kind regards. The Tànana Mirana's Equip and all the kids in the center.
A donation amount of €165.00 was requested for the following needs:
Sofa €165.00
weiterlesen