Förderer der Nabushome School e.V.
wird verwaltet von P. Ziehl
Über uns
Our charity has been supporting Nabushome Primary School in Zimbabwe since 1994 in many ways. In the early years ramshackle sheds were replaced by proper buildings, the school has been supplied with fresh drinking water and electricity, just to mention some of our projects. Over recent years we have seen the total collapse of the economy of Zimbabwe, which is now undoubtedly one of the poorest countries of the world with little hope for the foreseeable future. Since then, our main efforts have been concentrating to provide the 300 pupils with one meal per day which is given to the children as a School lunch (365 days a year). This lunch has proven to be a life-saver for the majority of the kids, since their parents are no longer able to feed their families. A very important side-note: Since last year (2010), the lunch is being cooked environmental friendly by using 25 solar cookers, the costs of which were born by the Schinzler Stiftung, an organization founded by the former CEO of Munich Re. Whilst we are very grateful that we can – with the good help of our charity members and friends – continue to pay attention to the health of the children, it goes without saying that other topics are taking – for financial reasons -a backseat .
We have in mind to use the funds resulting from sponsorships relating to your bicycle race to have the various school buildings repaired (windows, doors etc.) to bring the facilities back to a better quality. We all know, that wherever there are lively children, damages occur…
We have been working hard to help these wonderful people by providing them with education which one day may be a good basis for a better future.
Your help and the support of your numerous friends will allow us to keep the school going and is much appreciated. Many thanks in advance.
All the best and God bless.
Letzte Projektneuigkeit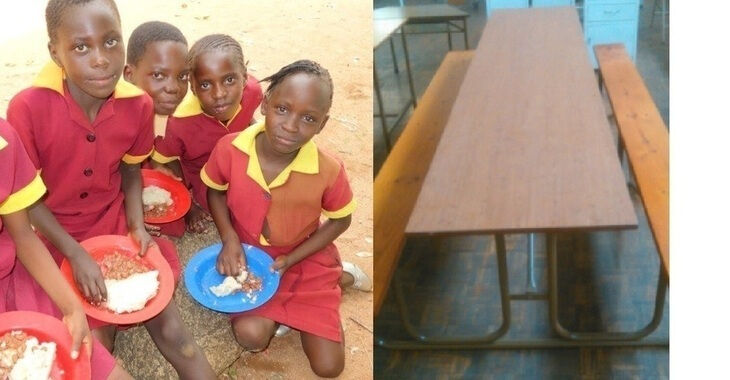 I triggered a payout for these needs:
3,500 Euro were collected by several people running the Zurich Marathon and they are now going to the Nabushome School project to build and equip a kitchen and dining room.
A donation amount of €3,500.00 was requested for the following needs:
tables €1,750.00chairs €1,750.00
weiterlesen
Kontakt
Landshuter Str. 102
84051
Essenbach
Deutschland


P. Ziehl
Nachricht schreiben
Kontaktiere uns über unsere Webseite