Elshaddai Ministries Trust
wird verwaltet von J. Priscilla
Über uns
The project goal will be fulfilled by ensuring that the girl children residing in the panchayat will get primary education. El-shaddai Ministries Trust plans to run bridge schools besides the existing schools will be strengthened, as the principal portal of learning with the provision of necessary information and institutional support. El-shaddai Ministries Trust would pursue to bring change in the existing mindset. We would promote a positive culture and provide environment that would lead to major restructuring of education and its reconstruction in the coming years, which alone can reinvent the schools as the abode of learning centers.
The short term goals of the project are
a. To run bridge schools for dropout and Non-school going children.
b. To enroll the drop-out and Non-school going girl children in the schools.
c. To improve the status of girl children in the area.
d. To provide health and education facilities to the tribal girl children who are
otherwise deprived.
e. To provide and promote joyful learning in the education centers.
The long term goals of the project are
a. To increase the literacy rate among the girls.
b. To empower the tribal women for their basic rights.
c. To make the government accountable for the education of the girl children and
make the government schools functional.
d. To improve the status of women in Socio-economic and political sphere.
Letzte Projektneuigkeit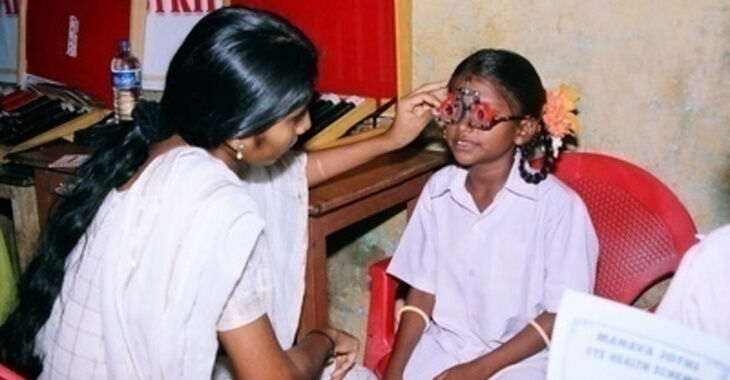 Vision Screening programme for school children
The donors donation will be used for issue the spectacles and eradicate the blindness of the children.
Once we start the programme ,simultaneously the spectacles to be issued  that's why we are awaiting for the better place to raise the fund for spectacles. After raise fund  with in a month we will be completed the project and submitted the report for your reference.
Kindly help us to eradicate the blindness.
weiterlesen
Kontakt
58,Nawab Habibulla Nagar, Mudichur,
Chennai
Indien


J. Priscilla
Nachricht schreiben
Kontaktiere uns über unsere Webseite