Pertubuhan Kebajikan Wawasan Rakyat
wird verwaltet von Jason N.
Über uns
A Non-Government Organization registered in Malaysia,with our connection with other NGO around the world.
Letzte Projektneuigkeit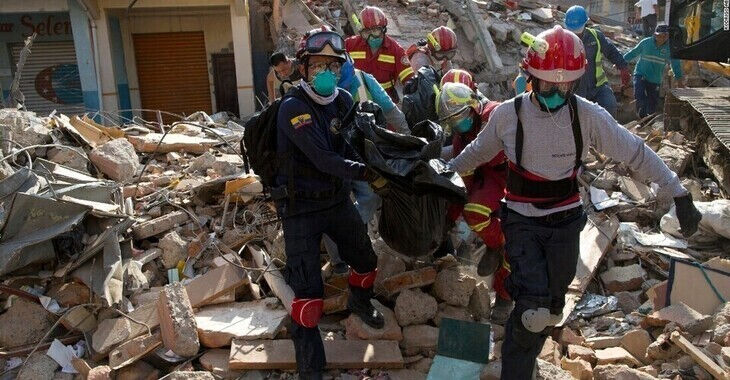 Ecuador Earthquake
The death toll from Ecuador's devastating 7.8 magnitude earthquake last week has risen to 654 people, the government has announced.

The quake of April 16 - the worst in nearly seven decades - injured around 12,500 people and left 58 missing along the country's ravaged Pacific coast.

"These have been sad days for the homeland," President Rafael Correa said during his regular Saturday television broadcast. "The country is in crisis."

Several strong tremors and more than 700 aftershocks have continued to shake the country since the major quake, sparking momentary panic but little additional damage.

Tremors are expected to continue for several weeks.

With nearly 7,000 buildings destroyed, more than 26,000 people were living in shelters.

Some 14,000 security personnel were keeping order in quake-hit areas.

Survivors in the quake zone were receiving food, water and medicine from the government and scores of foreign aid workers, though Correa has acknowledged that bad roads delayed aid from reaching some communities.

Correa's leftist government, facing mammoth rebuilding at a time of greatly reduced oil revenues, has said it will temporarily increase some taxes, offer assets for sale and possibly issue bonds abroad to fund reconstruction.

Congress will begin debate on the tax proposal on Tuesday.

Correa has estimated damage at $2bn-$3bn. Lower oil revenue has already left the country of 16 million people facing near-zero growth and lower investment.

weiterlesen
Kontakt
D 72-2 Crystal Valley,Jalan Danau Kota 1, Taman Danau Kota
53300
Kuala lumpur
Malaysia


Jason N.
Nachricht schreiben