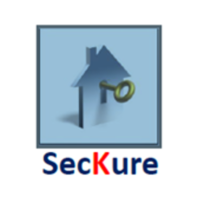 SecKure
wird verwaltet von G. Gopal
Über uns
The Project - An Overview:
In today's world Children living in poverty are those who experience deprivation of the material, spiritual and emotional resources needed to survive, develop and thrive, leaving them unable to enjoy their rights, achieve their full potential or participate as full and equal members of society. Mainstreaming these Children in the society by providing care, support & protection through shelter, food, and education is our mission. The problem of Children is acute due to urbanization and industrialization. Also, due to Poverty Line, Alcoholic Husbands, and Financial Constraint etc, Children are been abused and abandoned. Therefore, we envisage mainstreaming these children in the national building by providing care, support and protection in our Seckure Orphanage in Bangalore City, India. The project proposed in this scheme is meant for additional support to run the orphan children home.

a) Potential Long Term Impact:
This project has potential & impact full in main streaming of orphans & street children. Their
basic needs are met & they will get new life through gaining knowledge, vocational skills & life
skills. They will get love & affection as if their parents provides in Orphanage. Their confidence level will increase & become good asset to the community. They are developed physically &
psychologically & made as good & productive citizens. They will inspire by philanthropy &
show humanity towards the community. We have identified orphans & street children & providing food and shelter to all children in our SecKure Orphanage. We are arranging teaching facilities & providing home tuitions, health check-up, medicines, cosmetics, one set of books & 2 sets of uniform every year. This arrangement covers many children & orphans in the society.

b) Project Objective:
• To provide orphan / semi orphan / street children, a childhood that they never
experienced and help them to become useful members of the society.
• To encourage orphan / semi orphan / street children to kindle their potential by providing creative opportunities
• To make available a secure place where orphan / semi orphan / street children can play and enjoy their childhood.
• To provide basic education to orphan / semi orphan

c) Project Activities:
• Identification of orphan / semi orphan / street children
• Pre-view of the incoming orphan / semi orphan / street children problem/difficulties
• Emotional acceptance of the child
• Teaching facilities for basic education
• Lodging and boarding facilities for all inmates
• Recreational facilities
• Primary health facilities

We have limited resources to take care of these children. But, day by day number of children are increasing due to various reasons. We need additional support from the donors and philanthropists to meet the needs of increasing orphan / semi orphan / street children in our Orphanage. We seek support from organisations to donate to our Orphanages.
Kontakt
No. 714, 7th A Main Road, HRBR Layout, Banaswadi
560043
Bangalore
Indien


G. Gopal
Nachricht schreiben