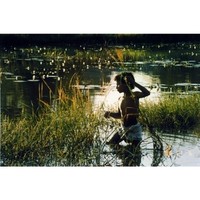 Change The World Smile The Child
wird verwaltet von Md. Safiqual I.
Über uns
Our dear & honorable individuals, it is stated that 'Change "The World Smile The Child" is a new charitable non-profit organization promised to work for the welfare of the poor & underprivileged children of Bangladesh. It is also pledged to work for the women's health, right, education, treatment; as well as for the employment of the unemployed & poor people & population control.

You may know that Bangladesh is one of the poorest countries in the world. The country is undergoing many problems including political instability. As a result, the common & poor people are the most sufferers. Here poverty is severe, people still suffer from disease & hunger, live under the open sky, deprived of education, treatment & modern facilities. Thousands of people are unemployed days after days.

There is lack of justice & development, equality, good governance, proper use of law, educational & infrastructural advancement; women are not given their proper right & honor. They are deprived of education, employment, treatment & nutrition; neglected everywhere & every stage of life. Early marriage is another major problem here. The Government is highly corruptive & addicted to grasp power & position by fair & foul; they do not care for the benefit of the commoner. Actually, the misery of ordinary people is boundless.

So, we are the conscious & educated people are undertaking some initiatives to help the poor, helpless & deprived people to some extent.For this purpose, we are raising fund & seeking grant from the individuals & organizations of the world. Primarily, we are working with the people of Bangladesh; but gradually, we want to extend its' co-operation throughout the world. But it is not possible without the collaboration of kind & noble people like you. We hope & believe that you are enough considerate & liberal in this regard. We respect & appreciate every individual's contribution, whatever little or big it is. We believe that one day your little contribution will help us to build a strong foundation that will help to reduce hunger, poverty, illiteracy & distress of the poor countries.

So, we are seeking support from our international communities. If we get support from our international communities, we are determined to take some initiatives. Such as:

1. We want to escape people from poverty, hunger & disease
2. We are vowed to ensure people a secure employment & better living
3. Want to provide a better education, treatment & medicine
4. Our prime importance to the children. So, we want to see every girl & boy must be educated.
5. We are intended to create awareness of population control
6. After all, our dream is to make an enriched, happy, balanced & peaceful society.

Therefore, we hope & believe that everyone will co-operate us & extend their helping hand.