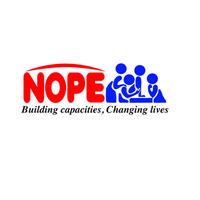 NOPE UGANDA
wird verwaltet von NOPE U.
Über uns
National Organization of Peer Educators (NOPE) is a non-governmental organization (NGO) that works in public health and social programs in the East Africa region. NOPE was registered in Kenya in 2001 and changed its mandate to international in 2007. NOPE has continued to execute health and social programs, mainly on HIV/AIDS and Strategic Behavioral Interventions (SBIs) in Kenya, and extended beyond borders to also include the provision of Technical assistance (TA) to behavioral programs run by different organizations in Kenya, Tanzania, Republic of Southern Sudan, Uganda, Puntland, Liberia and Sierra Leone.

NOPE Uganda is registered as a non-profit organization and executes health and social programs targeting youth in school (including colleges and universities), youth out school, employees in formal and informal workplaces and inadequately served populations (sex workers, young women aged 14-25 years, fisher folks, youth in informal settlements, persons with disability).

NOPE Uganda is inspired by our newly revised motto; "Building capacities, Changing Lives".

NOPE Uganda envisions:

"A world with healthy communities and sustained social development."

And we are on a mission:

"To empower communities to lead healthy lives and build capacity of organizations to deliver quality health and social services."

Within our 5-year strategic plan, NOPE has formulated three strategic directions that are hinged on International and National frameworks such as:

The UNAIDS Vision
Millennium Development Goals
OUR STRATEGIC PILLARS

Health
Institutional strengthening for civil society organizations
Livelihoods and economic empowerment
Monitoring, Evaluation, Research and Learning (MERL)
NOPE is guided by these principles:

Teamwork
Integrity
Quality
Innovation
OUR SERVICES

Training in Health education
Behaviour change communication
Peer education trainings
Social accountability
Advocacy
Community health promotion outreaches
IEC material development
Strategic health communication.
Kontakt
Kabaka Anjagala Rd Mengo
Kampala
Uganda


NOPE U.
Nachricht schreiben
Kontaktiere uns über unsere Webseite