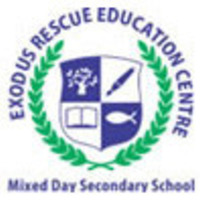 "Exodus Rescue Educational Centre"
wird verwaltet von D. Ingosi
Über uns
Exodus Rescue Education Centre (EREC) was established in the year 2014 to rescue and address issues affecting the pokot girl and boy child in West Pokot County (Kenya. These are children whose education and social lives have been thrown into turmoil by adverse socioeconomic conditions).it is a predominantly arid region frequented by severe drought throughout the year.
West Pokot is a region whose communities are traditionally nomadic pastoralists. Due to high literacy level and attachment to culture. The idea of global child rights, universal free primary and secondary education and issues to do with children cannot be explained to their satisfaction. These effects of retrogressive cultural practices over the years among them female circumcision (aka female genital mutilation – FGM), early forced marriage of girls and the recruitment of boys in cattle rustling, have had a very negative impact on the child development in this community.
These are factors that are a major challenge to the government of Kenya in attaining the MDGs as entailed in vision 2030.thus making the children to have limited opportunities to education and girls are more vulnerable to the effects of the outdated cultural practices, access to food, health care, education, adequate nutrition, protection from harm and other necessary opportunities is still a mirage.
EREC currently helps over 240 students, boys and girls, some who we have rescued through our advocacy program and others who have been forced to flee from their homes and even communities where they were being forced to partake of such practices, to join the center to pursue their education. Some of the teenage girls actually escaped from traditional marriages to men old enough to be their grandparents – married off with the pretext that their dowry would help their parents. The boys admit of having been forced to join cattle rustling raids on neighboring areas, during which they had the traumatizing experience of seeing their friends or elder family members killed.
Young girls are more readily seen as a means to more livestock in form of dowry, and young boys as herders and raiders for more livestock. As such our students do not live with their parents but with well-wishers who are often not related to them; for returning to their home communities would see them forcefully engaged in the harmful customs.
EREC has had the good fortune of receiving financial and logistical support from West Pokot Baptist Church as well as other well-wishers in the surrounding community. The Baptist church has availed their bible school classes to serve as our school rooms, even while EREC has been in the process of looking for partners and fundraising to support erect its own classroom facilities on a piece of land offered by the church.