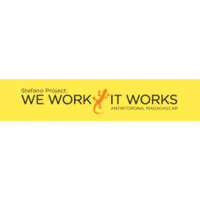 We work it works
wird verwaltet von Anca Z.
Über uns
The "We work it works" NGO (http://www.weworkitworks.org/) is a non-profit non-governmental organization created by Stefano Palazzi. This organization runs a solid and comprehensive development project in the island of Nosy Komba, with projects in the areas of: education, health care, sanitation, energy, infrastructure and economic development (micro-credit, agriculture, handcraft and manufacture).
The Sunshine in Nosy Komba initiative started collaborating with We Work It Works in 2011 and carries out projects in the areas of education, health care and energy. The volunteers of this initiative will be responsible for the successful implementation of the hereby proposed project.

We Work It Works started the development project in Nosy Komba in 1992. After dealing with very urgent health care issues, the first step was to start building the school campus, progressively the school has grown and became the center of the project. Today the school is an extraordinary success. The management of the school is being increasingly transferred to the local population and it is completely coordinated by local teachers. More than 300 children are enrolled in school thanks to this project, that has created a kindergarten, a primary and a secondary school, a school canteen and a dormitory.
Letzte Projektneuigkeit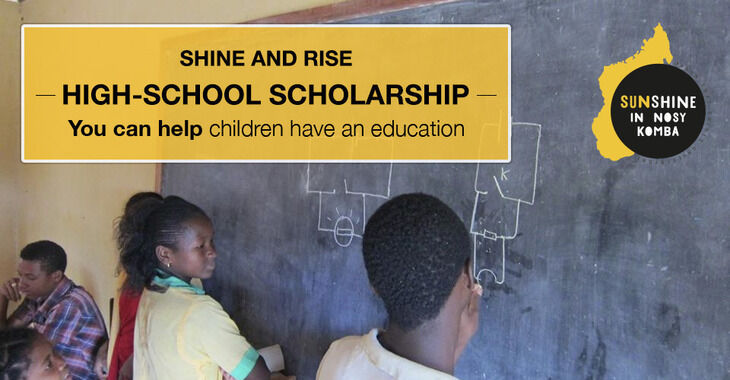 I triggered a payout for these needs:
We plan to add these new donations to the scholarship fund, so we can continue supporting the students of Nosy Komba to continue their education by attending high-school. 
A donation amount of €170.00 was requested for the following needs:
High-school scholarships for 5 students €170.00
weiterlesen
Kontakt
Via Campagnano, n. 6, cap. 00189
00189
Rome
Italien


Anca Z.
Nachricht schreiben
Kontaktiere uns über unsere Webseite