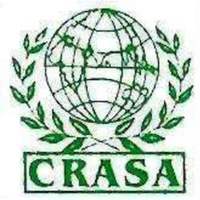 CRASA
wird verwaltet von yesupadam t.
Über uns
CRASA is not-profit-organisation working for the development of poor and needy people in coastal villages of andhrapradesh INDIA since 1998. CRASA focused on the education of poor/orphan children.
CRASA is a Non-profit, Non-Religious Organization, registered at Indian Societies Registration act XXI of 1860 and registered with FCRA, eligible to receive foreign funds for development of poor.

VISION: CRASA visualize a just, peaceful, equity, justice society which respects human dignity, rights, gender equality and it envisages a society where the poor and marginalized and under privileged have equal opportunity for their development.
MISSION: CRASA actively supports and works towards a just and peace society by creating a meaningful space to work towards promotion of capacities for people organizations and institutions in development process which involve networking of the organizations at various levels. CRASA also response to human suffering and distress caused by natural or man made disasters. CRASA strives to optimize to all potential, friendship, cooperation, interaction with reference communities and partner organizations.
INITIATION: CRASA was initiated by the 9 self-motivated volunteers, who responded to the cyclone relief in 1998. The relief services rendered to the victims gives them a lot of joy and self-satisfaction and motivation to them to continue such humanitarian services to the needy and poor people. With that motto they have establish the organization in December 1998
OBJECTIVES:
 To develop the rural and urban communities in socially, economically, culturally, and environmentally.
 To prevail the peace, justice, harmony, equality and rights f the all sections of the society.
 To promote the education, Awareness, Skill and information through establish the educational institutions, Centers, Hostels and vocational training s.
 To provide relief, Rehabilitation programs when there natural and man made disasters occurred.
 To empower the women folk, promotion of self help, co-operatives to deal the women development as well as issues and rights.
 To bring aids awareness and to establish clinics, rehabilitation centers and homes for Aida victims and Aids orphans.
 To restore, regenerate the Environment to keep up Eco balance and to control the pollution.
 To help the poor, needy, suppressed, depressed, Marginalized and Dalit sections of the society.
 To serve the nation irrespective of Caste, Creed, Colour, Religion and race.
 To promote the national Integration in the Indian Society.
Kontakt
21/519-73, ashirvad puram
MACHILIPATNAM
Indien


yesupadam t.
Nachricht schreiben
Kontaktiere uns über unsere Webseite