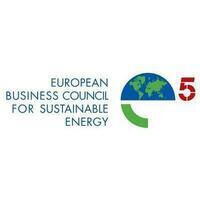 European Business Council for Sustainable Energy
wird verwaltet von J. Lambing
Über uns
The European Business Council for Sustainable Energy (e5) was founded in 1996 as a business-focused initiative with the purpose of advocating the full potential of sustainable energy and carbon neutral technologies in the European Union (EU).

Renewable energy, energy efficiency and climate protection already make an important contribution to the sustainability and growth of European economies. e5 stands for the five principles of a sustainable energy future: energy, economy, efficiency, environment and employment.

The association has established itself as a pro-active representative of its members` interests in EU energy policy debates and is a respected moderator at international climate protection negotiations. e5 establishes business development networks bringing together businesses, researchers, non-governmental organisations, and policy-makers. Our members work together to explore and advance the business case for more energy efficient economies, expanded use of renewable energy resources and the establishment of economically viable climate protection mechanisms.

Our members include sustainable energy production companies from the wind, biomass, solar, and natural gas industries. e5 members are also active in the heat and power co-generation (CHP) and energy efficiency businesses. Energy cost and security-conscious energy users are represented from the electronics, building & construction, equipment, transport and modern communications industries.
Kontakt
Hauptstrasse 43
D-61184
Karben
Deutschland

J. Lambing
Nachricht schreiben
Kontaktiere uns über unsere Webseite