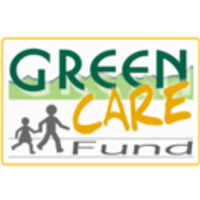 Green Care Fund Laos
wird verwaltet von K. Schwettmann
Über uns
In its long-standing commitment as a Lao company to Corporate Social Responsibility, Green Discovery Laos has launched the GREEN CARE FUND, aimed at bringing Lao urban youth out into the forest. The idea behind is to give young boys and girls the opportunity to learn and understand more about this so significant ecosystem for their own livelihood and future. Ultimate goal of the GREEN CARE FUND is to raise awareness over the importance of protecting 'wild' flora and fauna as well as the wide-reaching impacts of forest degradation and wildlife depletion, directly and indirectly on their own life. These trips will be two-fold: educational and entertaining! The overall motto is: "learning with fun".
Founded in 2011, the fund is designed to be completely independent from any commercial interests and thus not being part of Green Discovery, transparent to everyone, and self-sufficient and self-managing. It has started the long process of being officially registered as a 'foundation' since the legal framework in Laos is ready now. The goals are ambitious but achievable in a concerted effort. The chosen destination is the Phou Khao Khouay National Park, only 120 km away from Vientiane with ideal given conditions for this kind of outdoor experience.
So far 12 weekend tours have been organized (by March 2013), bringing more than 420 children to the forest. It is surprising (or not?) that most f the children have never been in the forest before! The lecturers are young engaged faculty members of the National University of Laos as ewell as the management of the National Park. Trained and experienced animators care for the "entertainment" and team building with meaningful games and activities.
To render GREEN CARE FUND successful, all kinds of assistance, preferably in a long-term partnership, from all levels of the Lao and international society, the private sector, embassies, international governmental and non-governmental organizations, individuals etc. are welcome and needed. Sponsors have been private companies from Laos, France and Switzerland as well as the German Agency for International Cooperation (GIZ; ProCEEd Project).
Kontakt
Heng Boun Rd, P.O.Box 9811
Vientiane
Laos


K. Schwettmann
Nachricht schreiben
Kontaktiere uns über unsere Webseite