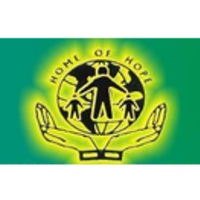 Home of Hope
wird verwaltet von M. James
Über uns
Mission: To work towards Establishment of Child Friendly Society irrespective of cast, colour, belief and race. HOH would do this through service delivery, Advocacy and awareness Activities with their voice and visibility
Vision: Children Friendly Society in community

Goal: To provide better living conditions, quality education and just environment to the Orphan Children.

HOH is a non- Profitable, Non-Governmental & Non-Political Organization registered under the Societies Act of 1860 Reg No# 1689.

HOH was established in 2007 by leading and dedicated team of volunteers from all over country. The idea of HOH was furnished in Post earthquake phase when thousand of people have been died in its result and many children lost their mothers and other family members.
If we talk about Orphans in South Asia and Pakistan, as a part of the society, suffer the most because of lack of governmental programs to address their needs and welfare. Often, orphans in these regions are supported by local communities at a bare minimum survival stage. A good number of them may be very intelligent but, because of lack of financial support, they cannot develop and utilize their skills through education and are unable to avail the opportunities around them.
When we talk about the Christian orphans the situation becomes worst as the orphanages which are working in Pakistan are mainly managed and administered by the Muslims, and even more
On this they are run by religion groups of the society. When a Christian orphan needs to be sent in any orphanage the management of the orphanage starts to make lame excuses that they are already over burdened and there is no room for new children so the child have to face difficulty and risk his future and life by the refusal.
Some orphanages are kind enough to adopt a Christian child but they have some special and hidden policies for Christian orphans, when they take them in their orphanage they start to convert them to Islam, they preach Islam and force them to offer Muslim prayers, even more they prepare them to be Islamic warriors in different places to fight against non Muslims.

"Leave your orphans; I will protect their lives .Your widows too can trust in me."
(Jeremiah 49:11)

The objectives of this project is:

1. Meet basic survival needs of orphan children.
2. Provide financial support to put them through schools and collages.
3. Monitor their progress to ensure that they complete their education.
4. Remove obstacles that may hinder their progress.
5. Make them strong in their Christian believe and teach them to be a good follower of the Jesus Christ. And prepare them to Harvest in to his Fields.
Kontakt
1408 Noor-ul-din street Abbottabad KPK Pakisrtan
Abbottabad
Khyber Pakhtunkhwa
Pakistan


M. James
Nachricht schreiben
Kontaktiere uns über unsere Webseite