News from Clinic, Orphanage, and Green Village

The latest report from Your Siblings shows what we have achieved so far:
Seeds of Kindness 1 and 2 funded the Safe Project orphanage of Another Hope in Uganda, who just moved into their new building.
Seeds of Kindness 1 funded a medical clinic in Uganda that has already made a difference hundreds of people's lives.
Seeds of Kindness 1 also funded the Green Village in Burundi, which has been able to accept more street children in, and has been able to reunite others with their families.
Now it is upon us again—this community—to show that we have not lost what it takes to turn a fundraiser into a resounding success.
Donate to Seeds of Kindness 3 to fund a major extension of the Green Village for street children!
This has been another successful year, especially for the projects. Another Hope has moved into their new orphanage building, Child Need Africa's clinic is running and they are treating patients, and Green Life has been able to accepted more children into their care while reuniting others with their families!
The Another Hope Orphanage
Last week, Aisha, the little girl who has been in the care of the Another Hope orphanage since her parents deserted her in 2011, moved into her new orphanage building, the building that you, our donors and supporters, have funded. Now that they have their own building, Another Hope will no longer have to pay rent for her and her scores of friends who are in the care of the orphanage, money that can now go toward school fees.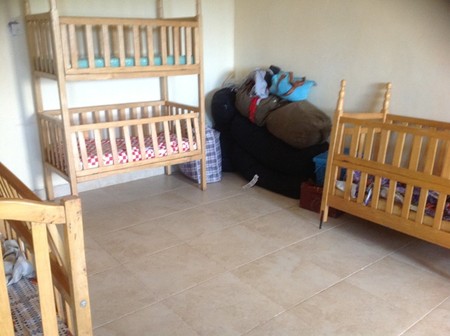 In the last week before the move the organization applied a few finishing touches to the interior, mostly painting and cleaning, and installed their solar energy system, which provides electricity, for example, for lighting. You can find all the latest photos on the project gallery.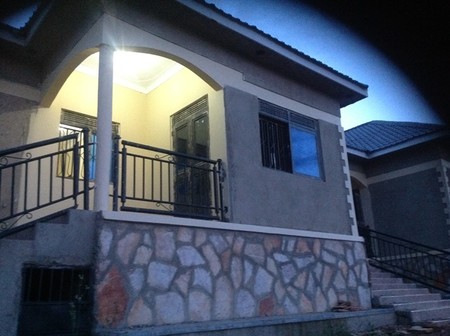 Next, they'll build another smaller house next to the orphanage, a house that will serve as a guest house where volunteers can sleep, saving the organization expenses for lodging, and where also paying tourist can stay and thereby provide for the children through their fees. They are already in contact with local tourism companies to arrange such deals.
The Medical Clinic
The Ugandan clinic that we funded has been running smoothly for several months now. As we already indicated in our report earlier this year, Mawanda and his team will also need a side project like Another Hope's guest house to generate enough income to hold a wide array of medicine in stock. Even without this supporting project, however, they already provided 150 families with medicine or medical assistance at the clinic, tested over 200 people for HIV, among them 50 positive cases, and educated people and administered deworming medicine in the course of their outreach program.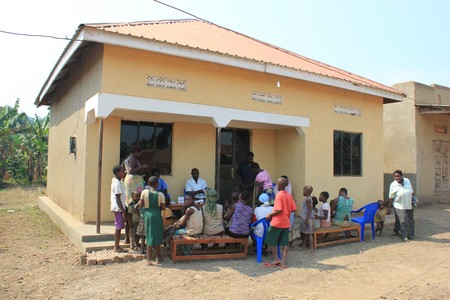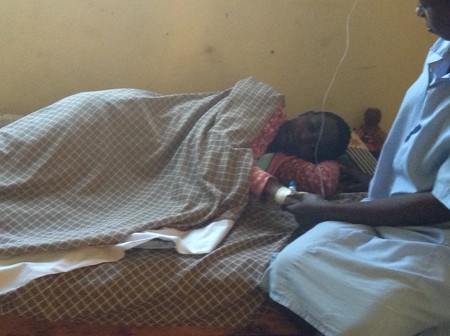 The Green Village for Street Children
Green Life has been caring for children for many years, but our funding of the Green Village allowed them to accept more children into their care. Before they come to the Green Village, however, these children live in groups in the streets of the city and tend to be very suspicious of adults who profess to wanting to help them. Green Life has been working hard to win the trust of these children to expand their program. At the same time they are trying to find out whether the children still have relatives, and if so, whether the conflicts that drove them to escape have been resolved or can be resolved with a little extra help. The objective is always to enable the children to grow up to becoming independent adults who can not only lead self-determined lives but can also help other children from the street follow their example.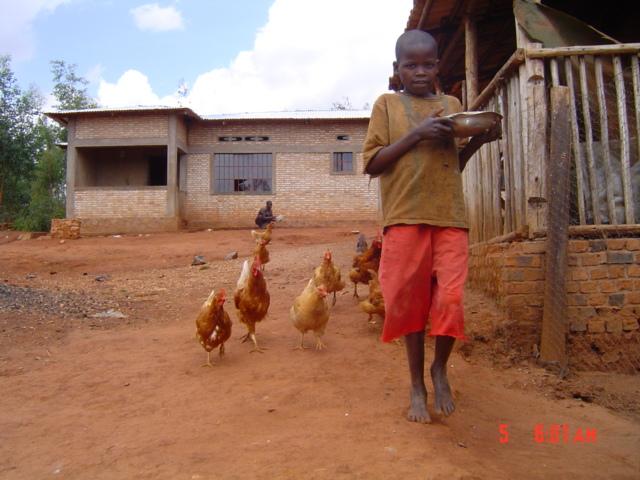 When they built the Green Village last year, three children were in their care, Mugisha, Abdoul, and Aboubakar. Years earlier, when Mugisha's father died, he chose the street over his increasingly unsanitary home. Green Life has since helped him and his mother to resolve this problem and allow then to live together again. He missed her a lot after years of living on the street. They are very poor, however, so the organization continues to monitor their situation closely. Most recently, the reunited family decided to build a house for themselves, and Green Life suggested that they also acquire a goat as they would need the manure of their field, their primary source of income.
Abdoul is the one child of the three who continues to live in the Green Village. His educational level is still too low for a normal school, so they will continue to school him until they can admit him to a place where he can get his primary school education. In the meantime, he helps with taking care of the animals in the Village.
Aboubakar also fled his home when his father died and his mother was no longer able to take care of him or provide for his education. Green Life managed to mediate between him and his mother, and found that she had remarried and that his stepfather welcomed him back home. They succeeded in reuniting the family. He had gone to primary school prior to the death of his biological father and has now returned to secondary school.
Since then, five new children have entered the care of the Green Village, so that they are currently looking after six children including Abdoul. Prospère is the oldest of them. He is in secondary school and helps in supervising the younger children. Claude, on the other hand, is only six years old and can't properly explain where he comes from and what the situation of his family was. He is also still too young to start school, so their first objective is to find out all they can about his origins. Richard and Noel are orphans who Green Life readmitted to primary school. The same is true for the sixth child, Estache.
Their expenses for their care are paid from several sources of income, the most reliable of which are their farming projects including the eggs they sell. Honey is also an important source of income but has proved to be less reliable. Currently, they're preparing their vegetable and crop farming for the rainy season. All these are activities that the children can take part in to acquire practical experience and knowledge, but Green Life also teaches them reading and drawing.