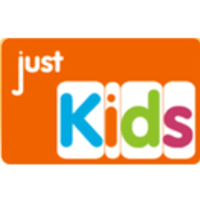 Just Kids
managed by M. Berne
About us
Just Kids' mission is to provide the highest quality and care in bilingual Vietnamese/English Early Childhood Education. With presently 3 kindergartens in Hanoi, Just Kids has been running its operations as a private institution since 2007. As an indication for the quality of the Just Kids programs, the number of kindergartens has expanded from 1 location to 3 locations in the last 5 years, running all on full capacity catering for more than 200 children. As an entirely Vietnamese entity, Just Kids employs in total 50 Vietnamese teachers and 7 full-time foreign teachers.

Our vision is to provide the best education programs for children under 6 years of age. Just Kids education program is unique in terms of the combination of Vietnamese National Early Childhood Curriculum with international programs in English with reference to different early childhood curricula including Australian early learning framework.

One of the weakest points in Vietnamese early childhood education so far is the limitation of the children to explore things by themselves as the learning is still very theory-based, teacher-focused, even for children under 6. In particular early science education has a very limited access to learning tools, enriching curricula and teacher training. As an attempt to break through this we have set up a pilot project with the Science-Lab e.V. in Germany to bring a science program into our annual curriculum where children can learn science and explore the surrounding world with hands-on experiments in order to take the initiative in their learning and exploration, bilingual in English and Vietnamese language.

Our curriculum development allows us to introduce the very successful enquiry-based learning approach in early childhood education in Vietnam. It's important to know that the pilot collaboration between the German non profit Science-Lab e.V. and the Vietnamese for profit kindergarten Just Kids is based on having Science-Lab accredited as a Just Kids Enrichment Program at the Hanoi Education Department. Running as a private institution in Vietnam allows us to create a new and different early childhood education model in science and environment that respects and corresponds with the National Education Curriculum of Vietnam. Our hope is that the learning approach and the rich and inspiring early learning atmosphere in science and environmental protection can be integrated in the Vietnamese National Education System for replication in other provinces in the future.
Contact
61/42 Tran Duy Hung street
Hanoi
Vietnam

M. Berne
New message
Visit our website