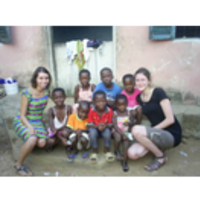 ASIFAW FOUNDATION
managed by K. Yirenkyi
About us
After 30 years back he went back from wherever he was born in a small village called Asifaw. "What can I give back to the society the people of Asifaw? He asked. As part of the research by the founder of Glorious Vision Orphans Mr. Williams Yirenkyi took a trip to the village called ASIFAW.

Asifaw is a located in the Eastern region near Koforidua in Ghana . He was born and started school far from his village.
Asifaw is surrounded with many communities .These communities lack social amenities such as Electricity, Pipe-borne water, Quality Education, Hospital and Road network etc.

The people of Asifaw and the surrounding communities are farming communities, just peasant farmers. The leadership of the communities is very forceful; they put together their little resource to construct a road network to link the major road. This was done manually without any mechanical support. The people of Asifaw need your support to survive in life.