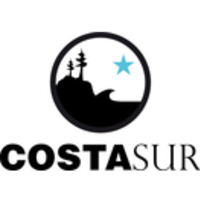 Costa Sur NGO
managed by Ignacio R.
About us
Social entrepreneurship contributing to Chile's reconstruction and sustainable development at a Municipal level after the devastating february 2010 earthquake. We mainly focus on the application of methodologies brought by The Whistler Centre for Sustainability and the Natural Step Canada, which we partner with for our projects.
Contact
Colina del Mirador 2216, Las Condes,
568230
Santiago
Chile


Ignacio R.
New message
Visit our website