Kilele Junior Foundation
managed by Maria Z.
About us
KILELE JUNIOR FOUNDATION is an organization located in a middle-income eastern suburb of the capital city of Kenya, Nairobi. Kilele Junior Foundation was established on 18th December, 2008

KILELE is a Swahili word for "Peak" and at Kilele each individual goal set is guided towards this goal.

Based in a middle-income neighborhood and close to very deprived neighborhoods we experience the needs of children from diverse backgrounds. Our experience informs our conviction that as much emphasis and effort needs to be put towards the child irrespective of gender, age or socio-economic background.

LELE" (as fondly and easily refered to by chidren for easy pronounciation) Junior School is a brainchild of Kilele Junior Foundation and its Director/Fonder John Keya.

Kilele Junior School was founded out of the concern that if school drop outs and lack of education persists, there shall be a large segment of children out of school that will be exposed to societal dangers attributed to less privileged areas, for example drug/ child abuse, child trafficking and crime

The school project exists not just to account for the privileged children but to remove barriers that bar access to education. The school aims at bringing children from different origins and socio-economic backgrounds together and to provide them all with them with equal opportunity to education.

Kilele Junior School provides a unique model of main stream schooling and the inclusion of less privileged children. Currently the school has registered100 children.

70% of the children pay the subsidized fees comfortably while 30% come from very poor families and are admitted for free. In this 30%, some are orphans, others from single parenthood wile others are from backgrounds that struggle to pay school fees.
Latest project news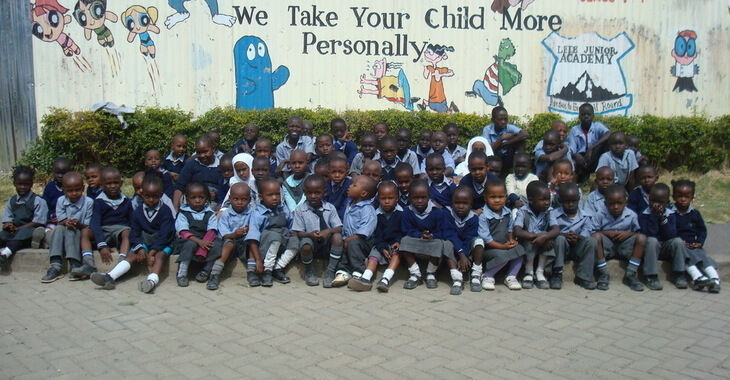 I triggered a (partial)payout for these needs:
Dear sponsors,

This is the final payout to finance the transport of the Crossroads donations container. The rest will be taken care of by Crossroads Shipping.

Thank you very much for your support of Kilele Junior School ! 

A donation amount of €230.00 was requested for the following needs:
Transport of Crossroads container donation €230.00
continue reading