Fair Earth Foundation for Human Wellness
managed by M. Mbabazi
About us
Fair Earth Foundation for Human Wellness is a youth-led nongovernmental organization dedicated to children, youth, women and community development through skill based training, capacity building and education for poverty alleviation and empowerment and general community well being. It was created in the year 2005.
Fair Earth Foundation for Human Wellness supports and empowers young people, children and women to achieve what they want to achieve through self help programs, training and capacity building on the Millennium Development Goals.
Headquartered in Kasese town, western Uganda with a growing worldwide support and membership, Fair Earth Foundation for Human Wellness is dedicated to bringing inspiration and first class information and empowerment to young people for their development and intent in it's resolve to serve the purpose of a guardian organization to young people using online and offline platforms.

Our current activities and projects are aimed at self help and development of the children left behind, education of the women left behind and empowerment of the youth at risk to find employment and the achievement of the Millennium Development Goals (MDGs), HIV/AIDS awareness, care and support, girl child education, human rights and ICTs education, open society advocacy and democracy. Also at the core of our programs lies the spirit of care for vulnerable children under very difficult circumstances (mostly orphans). We established an orphanage in September of 2010 with the support of a UK charity; ORPHFUND. Nearly 60 children have entered the new structures and have been getting residential care since January 2011.
Latest project news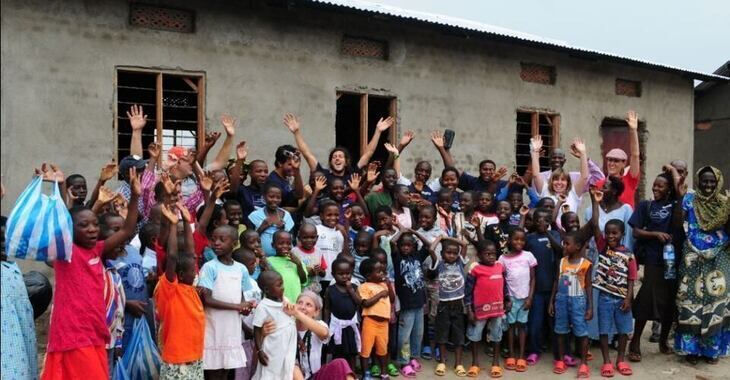 Appeal for help to orphans project in Uganda
Hello Ladies and gentlemen. Several weeks have elapsed since our project was first posted on the Betterplace projects page. We are still keen to see generous donations from you. The school terms begins and the orphans at the project would actually be very happy to see this important project take off. Hope you help. Thanks for your big hearts.
continue reading
Contact
Plot 2, Mutanywana Road
Kasese
Uganda

M. Mbabazi
New message
Visit our website