Grapevine Hope Centre
managed by J. MARWANGA
About us
Grapevine community school is a youth project aimed at creating self employment for the youths while providing good quality education to the poor, vulnerable children in sewage-matopeni slums Njiru District Nairobi province.
we heve enrolled a total of 204 pupils since we commenced the schoolin January 2010.
There are still many children of school going age loitering in the streets who need help to go to school.
Latest project news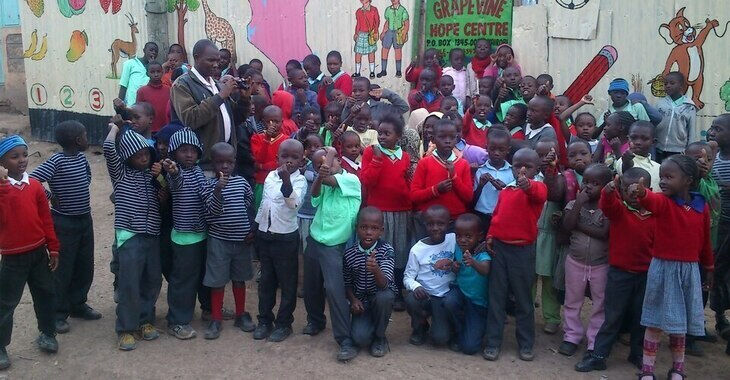 I triggered a payout for these needs:
Construct a base for the water tank: To do this we will need to buy sand, stones & cement and have it transported to school. We already have ballast. We will have the parents of the needy children do the work. After this, we will install the tank & gutters to enable us collect rain water for the school.
Complete the 8toilets: we have 8incomplete toilets. We will like to have them completed soonest possible since the about 200 children, most from needy families & 13our staff members share only one toilet from the neighbor who sometimes closes the doors &  locks us out. Completion of these toilets will relief our children & staff the anguish they go through & safe time wasted queuing to use the only available facility. We are very grateful indeed.

A donation amount of €1,000.00 was requested for the following needs:
water tanks capacity 5000litres. €600.00Toilets €400.00
continue reading