Emerge Sports
managed by Lynnette N.
About us
Emerge Kids in Sports is a nonprofit organization in Ghana, that helps improve self esteem and confidence in kids and teaches them important life skills through the provision of organized sports and environmental education from an early stage for kids regardless of ability and supporting children who lack playing organized sports due to financial barriers

We have identified the many problems Ghana's youth, which forms majority of its population faces. The youth in Ghana like most countries get involved in activities that exposes them to danger and violence because of the lack of infrastructures that will keep them busy and creative. They in turn maybe or do become bad influence on their peers. It has become alarming the way the lack of productive activities has paved the way for our youth to be involved in different forms of preventable crimes. . But it could be different if kids get involved in after school sports programs, youth centers etc, with adult youth volunteers helping them with what they are interested in doing.


Our program will allow more children to organized sports too. We have a vision to ensure that every child, regardless of ability seen in the sport at an early age, and that no child remains out of the sidelines simply because their family could not afford the costs involved.
Latest project news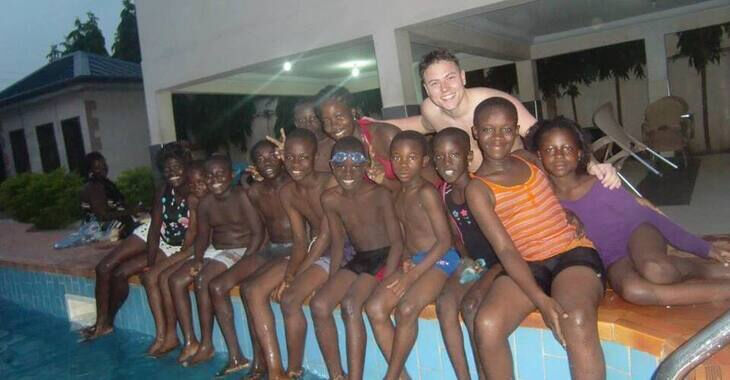 Donations that cannot be used for the project
Dear donors,
when managers of a project haven't requested a payout over the course of a longer period, the German law and our terms of use provide that we (gut.org gemeinnützige AG, operator of betterplace.org) use the money for our tax-deductible purposes. The same applies to the cancellation of a project, where the manager of the project is unable to realize it.

Therefore we will use these donations for the following purposes

Thanks for your support,
the betterplace.org-team
continue reading
Contact
Nii Amassah str 105 C
23321
Ofankor-Accra
Ghana


Lynnette N.
New message
Visit our website