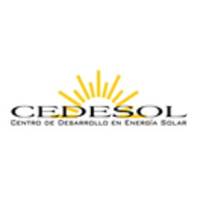 Centro De Desarrollo En Energía Solar CEDESOL
managed by D. Whitfield
About us
CEDESOL is a non-profit organization founded in Bolivia in 2003. We have incorporated thousands of ecological cookers into the Bolivian and southern Peruvian cultures. Our vision of ecological cookers is the integrated use of efficient biomass, retained heat and solar cooking. More emphasis is placed on retained heat and solar cooking as they present primary cultural barriers but provide the greatest economic, environmental and health improvements since cooking in those systems requires no energy inputs from contaminating sources.

Cedesol exists to include others in its vision. Since 2003 Cedesol has been working in cooperation with other organizations to design and build the most efficient stoves; with financial institutions and like-minded organizations to provide micro enterprises for the stoves to be acquired in the most affordable ways; and with trained instructors to offer participative workshops in which the people learn the technology and why it is needed, as well as learning how to build the cookers and maintain them.

We believe that there is hope for the many disenfranchised of this world. Our goal is to enrich humanity and protect the environment by equipping people with social and technological tools that permit them to direct their own destinies. All of our activities center around three key concepts: alternative education, renewable energy and social justice.
Contact
Av América Este, Numero 1675
Cochabamba
Bolivia


D. Whitfield
New message
Visit our website