Yanapanakusun Center
managed by V. Savio
About us
After many years of involvement, the Yanapanakusun Center has become an important point of reference for domestic workers and rural communities in the Cusco region in Peru. It was founded to respond to the problems which Andean women and teenagers face when they move to the city and begin working as domestic employees.

Working in the homes of the city has for the most part characteristics of a modern form of slavery, unprotected by enforced law. Under these conditions, the domestic worker is exposed to the risk of becoming a victim of any type of abuse: excessive long working days, no holidays, extremely low wages or no payment at all, no health care, physical and psychological violence, in many cases harassment and even sexual abuse. In Peru, over 200.000 children are working as servants unders these circumstances.

Due to an articulate group of educators, we have developed activities which promote social change through public and private participation.
Our projects have provided domestic workers, mostly girls and female adolescents, with a home, education, legal assistance, psychological help, and various learning possibilities. With our social projects we hope to contribute to the growth of the domestic workers as human beings, to improve their education and working conditions, and to value their cultural heritage.

For us, it is of crucial importance to provide them with the tools necessary to resolve problems they encounter in the different social contexts in which they live.
Latest project news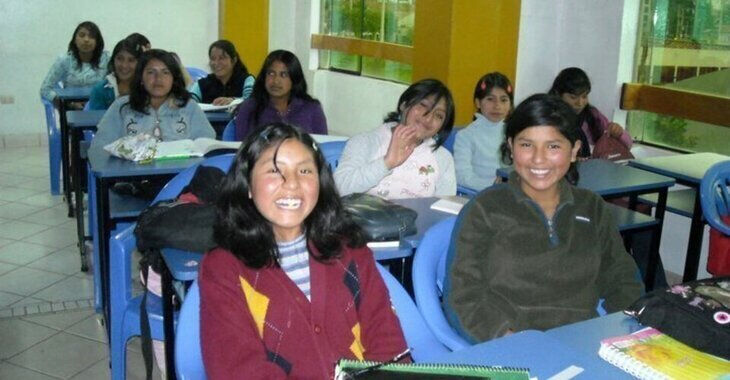 Donations that cannot be used for the project
Dear donors,
when managers of a project haven't requested a payout over the course of a longer period, the German law and our terms of use provide that we (gut.org gemeinnützige AG, operator of betterplace.org) use the money for our tax-deductible purposes. The same applies to the cancellation of a project, where the manager of the project is unable to realize it.
Therefore we will use these donations for the following purposes:
https://www.betterplace.org/c/help/when-donations-cannot-be-spent-for-the-project/
Thanks for your support,
the betterplace.org-team
continue reading