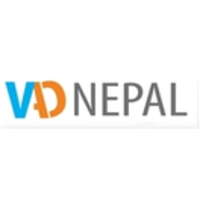 Volunteer Association for Disabled, (VAD-Neepal)
managed by R. Neupane
About us
VAD Nepal was registered as an NGO with the Social Welfare 8 years ago and has since been helping disabled persons of Nepal through community-based rehabilitation, counseling, arranging of surgery to correct deformities, such as cleft lip, burns and club feet, fitting of artificial limbs and other assistive devices, physiotherapy and promoting disabled artists to become independent and employable and achieve dignity and usefulness in their lives and community.

VAD Nepal started a centre in Barahakshetra VDC Sunsari District so that it can carry out programmes to reach out to disabled persons in some of the poorest areas of ,Eastern Part of Nepal.
AIM: To construct a modern Rehabilitation centre in Chatara to provide quality medical and rehabilitation services to that remote community.
BACKGROUND: Sunsari (Chatara),Sapta Koshi River, the largest River of Nepal, near Chatara, the foothill town in Sunsari where it opens up wider touching the plains of the Terai, this location is also a border point of three district of Eastern Nepal. Baraha Chhetra, located 5 km north of Chatara, is the site of an annual religious festival and is sacred to both Hindus and Buddhists.
The population consists of, Chettri and Rai castes and the health post serves about 25000 in that surrounding district.
.
MANAGEMENT: The one year Rehabilitation Project and construction phase will be managed by the VAD Nepal (a KTM registered NGO) but on completion, handed over to a local people to be run by committed members selected from all castes and both genders equally. With this project successfully driven by the youth of the district their future participation and "ownership" of the Rehabilitation Centre will be ensured as they eventually become community leaders.