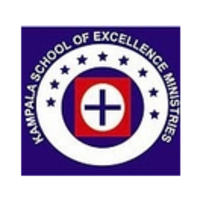 Kampala School of Excellence Ministries
managed by M. Kalanzi
About us
We are a youth and children's charity organisation which supports vulnerable and orphaned youth and children through a number of Programs. Kampala School of Excellence Ministries is a registered Non-Governmental Organisation in Uganda mandated to offer education support, Shelter, medication and psycho-social care to vulnerable and orphaned children. The ministry has grown to include support for young women challenged by social problems under the Girls Hope Ministry.

KSEM started as a soccer club for street children in the Western suburbs of Kampala, the Ugandan Capital. It was founded by Daniel Ntale, then a professional soccer player who dedicated his life to helping develop sporting talents. Daniel is a national soccer hero in Uganda having played for the Uganda National soccer team for a good period of time before concentrating on his professional career.

During holidays in his professional stint Daniel organized destitute youths and children into a soccer club to pass on football skills to them starting in 2000 and share his love with them. Most of the children came from the Rubaga suburb where he grew up and had his early soccer life.

The love and care shared with them soon attracted other children who were interested in other things but found comfort in being with Daniel and his group of children. From a soccer club, a transformation into a youth sports and recreation club became paramount and as such in 2006, Daniel established a children's center providing meals and accommodation for a limited number of Children from the streets.

The same year Daniel quit a promising football career to serve the children and youths under the Kampala School of Excellence Ministries, a ministry he founded to effectively reach out to more children and youths through sports evangelism. Within less than a year KSEM rented a house as its first children's center and orphanage Home and reached to more children and youths through outreaches.

In 2008, inspired by a vision, former England tennis Player Denise Gwatkin set out for Uganda to get acquainted with Daniel's work of helping disadvantaged children. Upon return to England, Denise Gwatkin founded the Daniels Dream Charity which later became the Daniels Promise Charity in honuor of Daniels work basically to fundraise support for KSEM's children's orphanage Home. Since then the Daniels Promise Charity has been supporting 32 boys through their education, shelter, feeding and medication.