!Khwa ttu
managed by M. Asmal-Dik
About us
!Khwa ttu is a Section 21 company dedicated to the culture and heritage of the San people of Southern Africa. It is a San culture and education centre. It is a vibrant and positive joint venture between the San people – represented by the Working Group of Indigenous Minorities in Southern Africa (WIMSA) and the Swiss philanthropic Ubuntu-Foundation, started in 1999 and opened in 2006.

The site of the project is a 850ha former wheat farm on the West Coast, in an area where once the |Xam Bushmen lived. It took a good five years to renovate the farm from its dilapidated state into a welcoming, dignified destination for training and cultural tourism. The sheep pen was converted into class rooms, offices and a sound studio; the cowshed became a gallery and audiovisual space; the homestead and barn are now used as a restaurant, craft shop and conference room. And the old cottage was transformed into a guest house. Accommodation for trainees and employees was newly built. The land, which had for decades been exhausted with pushing wheat crops, was restored to its natural state with indigenous flora and fauna. At the WIMSA General Assembly of November 2000 in Windhoek the San delegates officially changed the farm's original name "Grootwater" to "!Khwa ttu", the term for water, or water pans, in the language of the !Xam Bushmen. Water was understood as an auspicious metaphor for the life-giving nature of culture. The choice of a !Xam term signified respect for a kin that was not allowed to survive to the present.

!Khwa ttu is embedded in a larger group of projects in Southern Africa that are dedicated to the cultural survival and development of Bushman peoples. The centre provides training to young San people from the entire SADC region. It is about to embark on a 2-year Arts & Culture programme, a Youth programme, and a First Peoples Biosphere World Heritage project.

To be the leading centre of San culture - past, present and future - in the region, is !Khwa ttu's vision. Its mission is to restitute the heritage of the San to their people and to a wider audience. It strives to foster, promote and communicate the culture of the San as contained in their history, arts, environmental skills, cosmology, languages, folklore, and traditional livihoods, offering fertile ground for a confident contemporary culture that may incorporate the global, but which remains authentic to its roots.
Latest project news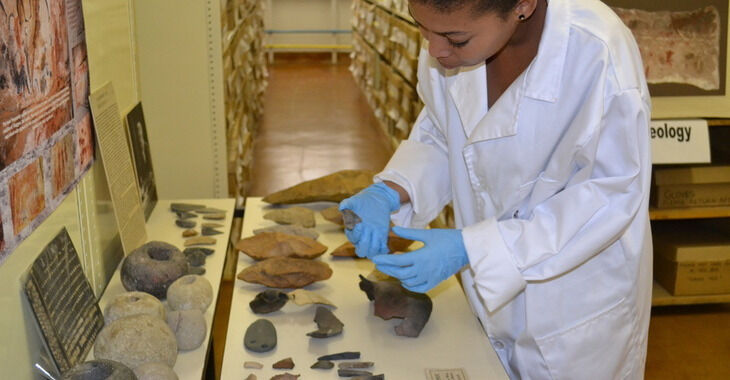 Donations that cannot be used for the project
Dear donors,
when managers of a project haven't requested a payout over the course of a longer period, the German law and our terms of use provide that we (gut.org gemeinnützige AG, operator of betterplace.org) use the money for our tax-deductible purposes. The same applies to the cancellation of a project, where the manager of the project is unable to realize it.

Therefore we will use these donations for the following purposes:
https://www.betterplace.org/c/help/when-donations-cannot-be-spent-for-the-project/

Thanks for your support,
the betterplace.org-team
continue reading