Riverside Wildlife Rehabilitation Centre
managed by L. Venter
About us
Riverside Wildlife Rehabilitation Centre (RWRC) near Letsitele in the Limpopo Province was established to accommodate and provide temporary sanctuary for wildlife casualties, rehabilitate them to a point of self-support and the ultimate release and introduction into nature where they naturally belong. Scientifically based vervet monkey (Cercopethicus aethiops) and other wildlife rehabilitation that started at the end of 1992 at another location was transferred and introduced at RWRC during 1995.

RWRC is registered with Limpopo Government as well as with National Government as a rehabilitation and environmental education centre.
It has been Government gazetted that RWRC is affiliated to the NSPCA; the only rehabilitation centre in Limpopo Province to achieve this!

Since the establishment of RWRC, people and/or organizations from all over Limpopo and other Provinces have brought in numbers of wildlife species for nursing and rehabilitation. Recognized by the public, local and international Universities and Conservation Authorities for our high standards and rehabilitation protocols, more and more requests are made for the assistance of wildlife in need.

Due to the SA Government's concerns regarding Biodiversity Conservation, RWRC did a complete genetic analysis on the vervet monkey species with the assistance of The Limpopo University during 1998. The publication of this positive research was greatly accepted and RWRC was allowed to start releasing vervet monkeys.

At present RWRC is has government permits to rehabilitate all five indigenous South African primates.
Latest project news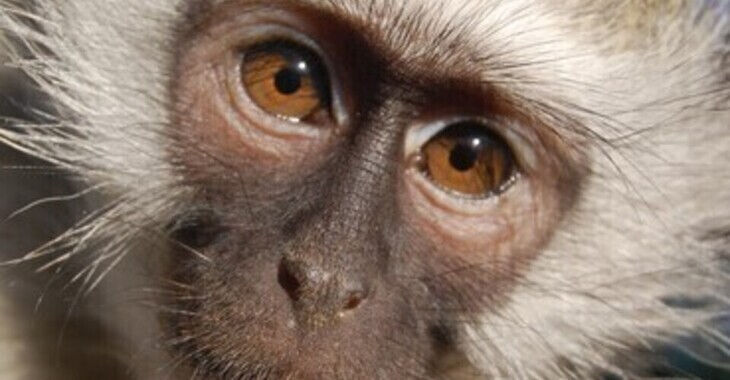 2015 Baboon Release.
At Riverside Wildlife Rehabilitation Centre we are now in the final preparation and planning stage of our second baboon release. This second release will be quite different than the first in which 24 baboons were released into nature. This time 80 baboons will be released to nature to live a normal natural life in the wild. The release was planned for the first week in April 2015, with all cost projections completed in 2014, but then disaster.....with the dwindling value of the South African Rand almost daily, most of the materials needed had almost doubled in price! With various fundraising projects working towards funding the release, the donated funds are no longer enough to cover the entire release! The manufacturing materials of the transport boxes and the capture and imobilising equipment are by far the largest amounts amounts needed. Once the baboons have been relocated to the release site the main cost will then be for the feeding of the baboons in the release enclosure for two weeks and the acommodation and meals of the volunteers at the release site responsible for the monitoring and care of the troop.
continue reading
Contact
Farm Riverside Portion 12
0885
Letsitele
South Africa


L. Venter
New message
Visit our website