YOUTH WITH A VISION
managed by J. MUGABI
About us
Youth With A Vision (YWAV)is a not-for profit community based organisation dedicated to defending and advocating for the rights of the disadvantaged children, so that we create for them fairer avenues and opportunities to achieve productive and sustainable livelihoods, through education, care and support.

We are running the following projects

Foster Families
We have three foster families and were created as a result of the increase in isolated, abandoned and neglected children mainly due to HIV/AIDS and poverty. Some children stay full time in these foster families while other children have to come for day care activities - this is because of the lack of adequate facilities to accommodate a big number of children. The idea is that through the foster families, we provide complete care for the registered children. Currently in each foster home we can only offer food supplies to the children due to limited resources. Some children with sponsors, we provide to them full support.

Child Sponsorship
Community Empowerment
Youth Centre for Skills Development
Kako Primary School Feeding Project
Youth Service Day
Annual Vision Conference

Our Management Team
The management team is composed of a trustee, and he is Rev. Can Stephen Kewaza. He works as the BUILD Officer of the province of the Church of Uganda, before he worked as the Dean of the Cathedral and capacity building officer for West Buganda Diocese. During his stay in West Buganda Diocese he also much worked closely with us and he was so much interested in the emancipation of the deprived children and youth.

John Mugabi is the Director
He is a teacher by profession; he taught in and headed several schools around Masaka community. He headed the West Buganda Diocese children and youth department before he trained in Juvenile Restorative Justice and mediation courtesy of Bristol University. John himself being a product of deprived background his ambition is always to change the status of disadvantaged children. His background forced him to start Youth With A Vision.

Oliver Namaganda is the Director Child development and feeding program. She is a teacher by profession holding a BA in Education. Before joining Youth With A Vision she worked at Hope Children's Restoration Outreach.

Other board members include;
Secretary, Treasurer, and members.
Our staff includes; three Foster Mums

We have five paid staffs and the rest of the board members work on a voluntary basis.
Latest project news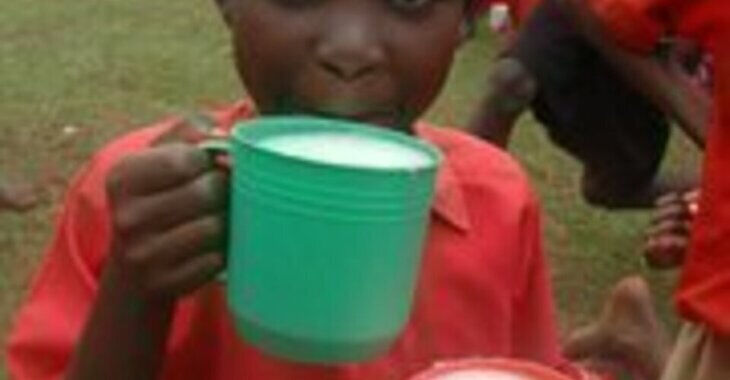 I triggered a payout for these needs:
Dear friends and supporters,

At Youth With A Vision, we thank you so much for all your generous support all this far. I have requested for €71 as the last payment of your donations to Youth With A Vision here. This money will be used to pay a part of Nakyejwe Jackie's tuition.

Thank you so much once again. 
John Mugabi

A donation amount of €71.00 was requested for the following needs:
Jackie Nakyejjwe School Fees €50.00Nakyejwe Jackie school fees for term I of 2015 €21.00
continue reading