The Bharath Abhyudaya Seva Samithi
managed by Joseph Anthony C.
About us
The Bharath Abhyudaya Seva Samithi (BASS), is an Indian Progressive Service Society, located in Guntur, Andhra Pradesh is a registered non-governmental voluntary organization established in 1978. BASS seeks to improve the livelihoods of children, youth, women and vulnerable people—those who are at the highest risk due to challenging socio-economic conditions. BASS works to bring relief and opportunity to rural and urban communities negatively impacted by poverty. The activities of the organization seek to promote social justice, equality and empowerment to disadvantaged peoples and victims of disasters in the Guntur district. BASS facilitates many activities including: educational, economic, social, health and emergency relief and rehabilitation services in Guntur and Praksham Districts of Andhra Pradesh, India .

This organisation cooperate with the Maecenata Foundation:
https://www.betterplace.org/c/help/what-is-maecenata/
Latest project news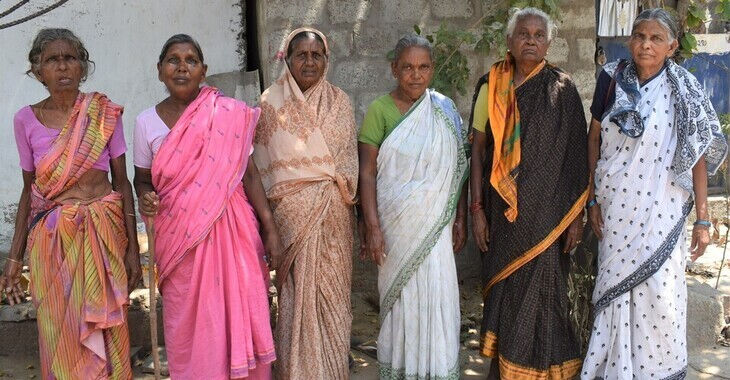 We received a payout of €861.62
Dear Friends 

Greetings and best wishes to you from BASS- Elderly Meal Project 

Thank you so much for your kind continued donation support to this project to give daily meal to vulnerable elderly people in Guntur, India 

We are successfully operating three daily meal  centres for elderly people  in Guntur District 
Total 90 Elderly people are accessing daily meal in our centres 

We thank you for your participation and support in this project 

Now we are requesting  pay out the available donation in the project for the second quarter 2022

The raised donations will be use for to buy  rice and other groceries and salary to cook for  one month 

Please  kindly continue to support. 

We do submit the progress of the project with new report shortly 

Thank you 
Sincerely with gratitude 

Joseph Anthony 



continue reading
Contact
12th lane, Srinivasaraothota
522004
Guntur
India


Joseph Anthony C.
New message
Visit our website