Ser Humanos
managed by W. Scheffler
About us
The aim of the Ser Humanos Project is to create a rural and self-sufficient community for people currently living in the 'villas miseria' (slums) of Córdoba, Argentina.
Establishing sustainable, self-sufficient village communities and rehabilitating families deprived of basic quality of life is our chief endeavour. We want to enable communities to break out of the vicious circle of poverty and its knock-on effects such as criminal activity, violence and drug abuse, by offering them life in a new communal environment and giving them a new perspective.

"Ser Humanos" was founded in 2004 in Córdoba as a non-profit organisation. The same year we established "Ser Humanos e.V." in Leipzig, Germany.

What we've achieved so far:
• Obtained a plot of land, big enough to be cultivated by community inhabitants.
• Set up a cultural centre, where workshops, English and computer classes take place.
• Infrastructure measures have been put in place such as the establishment of recycling and waste sorting systems, and expansion of rural roads.
• Agro-ecological projects are up and running which contributes to the livelihoods of all community members.
Latest project news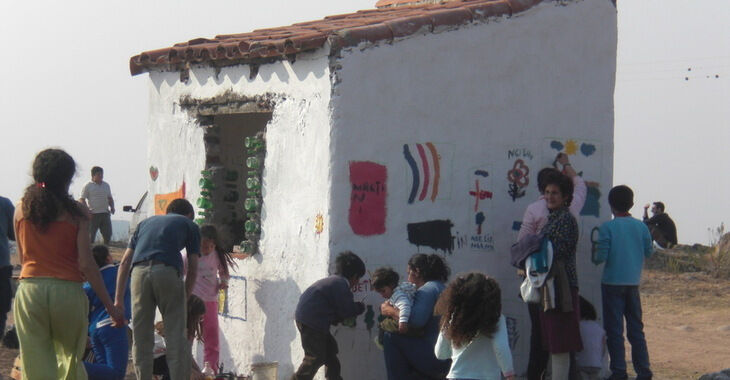 Wir haben 622,05 € Spendengelder erhalten
Wir werden diesen Spendenbeitrag in Reparaturen im Dach des Kulturzentrums investieren, das über dem Saal undicht ist. Es werden u.a. zerbrochene Ziegeln ausgetauscht. 


continue reading
Contact
Ob de Ceballos
Cordoba
Argentina


W. Scheffler
New message
Visit our website