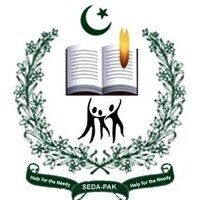 Social & Education Development Association
managed by A. Khan
About us
Social & Educational Development Association (SEDA) Pakistan is a non-profit, non-religious Voluntary Social Welfare Agency established in 2006 by a group of university students in Takht-Bhai Mardan, North West Frontier Province (NWFP), Pakistan, and registered with the Department of Social Welfare and Women Development Government of NWFP under Voluntary Social Welfare Agencies (Registration & Control) ordinance 1961 (XLVI of 1961).
SEDA's mission is to bring innovative ideas and smart changes at local level by enhancing the capacities of civil society to work for sustainable peace and development in the country and channelizing local resources for local people to actively participate in governmental policy-making process.
For this purpose SEDA has started the process of community social mobilizations and lunched projects in the field of Water Supply, Sanitations, Development, health, education and emergency program in the area. In this whole process of community development and social mobilization, SEDA has found many valuable pearls in the shape of hundred of volunteers from different communities of the area for the achievement of the organizational goals.
SEDA is registered with Social Welfare and Women Development Department Government of NWFP under registration No: DSW/ 2930/ NWFP.
Our Goal is to Establishment of a Peaceful, Educated, Prosperous, Developed equal Society where All Pakistani feel freedom of expression, Justice for rights and Benefits for the humanity without religion, race and region.
Contact
College Road, Khoshal Public School, Takht-Bhai
23160
Mardan
Pakistan

A. Khan
New message
Visit our website