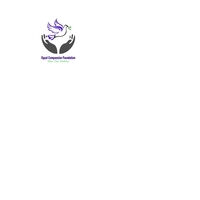 Equal Compassion Foundation (Limited by Guarantee)
managed by James Olum
About us
When the COVID-19 pandemic hit Uganda in March 2020, it left a trail of destruction and despair among teenage girls in Northern Uganda, who became victims of pregnancies and gender-based violence that have scarred their lives irreversibly.
Due to poverty and increase in number of sexual gender base violence among girls during this pandemic, there is increase in number of school going girls who are currently mothers and are not able to go back to school, some are forced to get married.
Equal Compassion Foundation's goal is to support vulnerable teenage mothers with marketable soft skills in tailoring & fashion design, computer skills and various crafts making as well as business and financial management. Our assessment has found that these hands-on skills have an immediate impact.
The Equal Compassion Foundation has set out to achieve this goal through three approaches. First, Awareness generation; secondly, through Skills development and thirdly, Job creation.