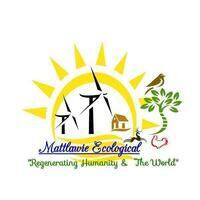 Mattlawie Ecological
managed by Matt Pats
About us
Our Vision is for humans, animals, fruits, vegetables and everything to live peacefully and happily with a well functioning ecosystems.

Our works are guided by permaculture - regenerative principles, ethics and design systems.

Mission:
To teach, empower and promote peace and culture through eco-education mixed with work and play.


We teach, and sustain Eco Farming, Permaculture Trainings, Tree Planting, Apiculture, Essential Oil distillation, Ecological village and Lodge, Moringa and Mushroom project, climate change activism, soccer-for-the-environment youth project, eco retreat and prayer camp. The land will support an Eco-Education Center, Natural Products and Food Center, Eco Retreat and Camp, Recreational Center for Sports (Soccer programs), Eco-village, Eco Lodge, and more.