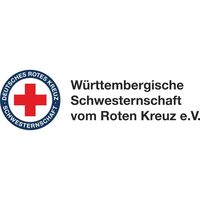 Württembergische Schwesternschaft vom Roten Kreuz
managed by Dunja Crusen
About us
About us
The Württembergische Schwesternschaft vom Roten Kreuz e. V. is one of 31 Red Cross sisterhoods in Germany. As a registered association with around 1,800 members, we are democratically organised - and look back on a long, successful tradition: our DRK sisterhood was founded in 1919 by Charlotte von Württemberg. The historic motherhouse in Stuttgart is still the centre and headquarters of our non-profit organisation.

Our Württemberg Sisterhood of the Red Cross, or WSSRK for short, brings together professional nursing staff, such as health and nursing or paediatric nurses, geriatric nurses, midwives and nursing or geriatric care assistants.
Our mission statement follows the principles of the International Red Cross and Red Crescent Movement: Humanity, Impartiality, Neutrality, Independence, Unity, Universality and Voluntariness.
Contact
Stafflenbergstr. 46
70184
Suttgart
Germany


Dunja Crusen
New message
Visit our website