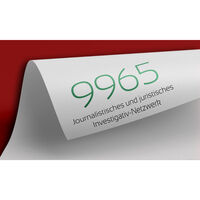 9965.de Politischer unabhängiger Journalismus
managed by Heinz Poetter
About us
We are 9965.de. Anyone who enters the site http://www.9965.de will notice that it is about political journalism. This is also our project. We are a total of 5 employees and regularly write informative articles in all areas of political work (occasionally we also do fact checks and devote ourselves to Internet myths). In our articles we strive for legal, social and also individual perspectives.
Our own political stance is green. We are unreservedly pro-EU and pro-Ukraine (we have a Ukrainian Researcher for working on the phone).
We have our own server.
All of this costs money and we would like to ask you to donate to us. Thank you very much!