Scalabrini Centre of Cape Town
managed by D. Cohen
About us
The Scalabrini Centre of Cape Town (SCCT) is a young Non-Profit Organisation committed to both alleviating poverty by promoting development in the Western Cape and to offering assistance to refugees and their children. Our underlying mission is that of fostering integration between local communities and refugees.

The Scalabrini Centre of Cape Town was registered as a trust, with Not For Profit (NPO) in 2002 and Public Benefit (PBO) status in 2006. The trust currently has a Board of nine directors, which may be increased to twelve. The Board meets thrice annually, or more often if required. Executive Management oversees management, corporate governance and ensures sound financial practice. The organization audits annually, at the end of its financial year ending 31 December. We are compliant with the requirement of SARS and The Directorate of Social Development. A copy of our Constitution, our PBO registration, a tax clearance certificate and audited financial statements are available on request.

The Scalabrini Centre of Cape Town consists of a 4-floor building in Commercial Street, which used to be part of the famous District Six. The ground floor accommodates a free clothes shop, a large hall with a stage, a kitchen and other conference facilities. The first floor houses SCCT's reception and consultation offices for clients, as well as our administrative offices. The second floor offers classrooms dedicated to training, the Health Clinic, the Sewing Workshop and a meeting room. The third floor contains en suite rooms for an in-house Responsible Tourism Project, which supports SCCT's welfare and developmental activities.
Latest project news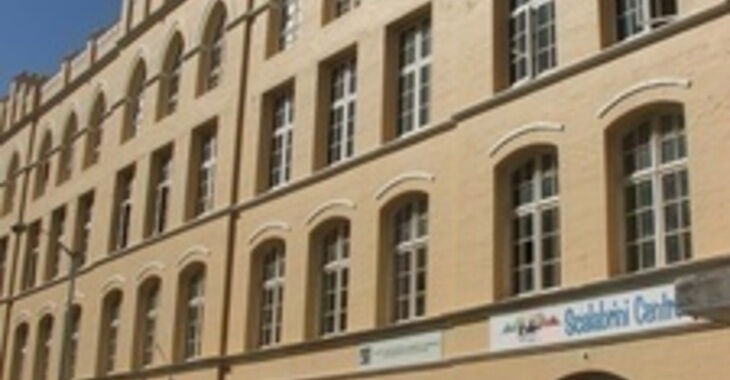 Donations that cannot be used for the project
Dear donors,
when managers of a project haven't requested a payout over the course of a longer period, the German law and our terms of use provide that we (gut.org gemeinnützige AG, operator of betterplace.org) use the money for our tax-deductible purposes. The same applies to the cancellation of a project, where the manager of the project is unable to realize it.

Therefore we will use these donations for the following purposes:
https://www.betterplace.org/c/help/when-donations-cannot-be-spent-for-the-project/

Thanks for your support,
the betterplace.org-team
continue reading