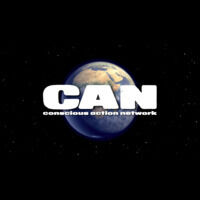 CONSCIOUS ACTION NETWORK
managed by Tom Z.
About us
People all over the world spend time, energy and personal resources cultivating tolerance, joy, and peace.

The CONSCIOUS ACTION NETWORK is producing and sharing mini documentaries about these people, their projects, their motivation and the challenges, joy, and satisfaction they experience as they are making a difference.

These films serve several purposes:

1. They immediately and directly help the people and their mostly grass-root organizations by providing them, free of costs, with a professional video that they can use to raise money and awareness for their cause and their project.

2. They enable the viewers to immediately become part of the change-making-process by instantly taking action themselves to support the projects, or the cause in general.

3. The films inspire hope and encourage the viewers to look at the positive, solution-oriented side of some of the problems our world is facing today.

The power of change lies in the hands of the individual.
It's easy and fulfilling to make a difference.
All it takes is some Conscious Action.

TOGETHER WE C•A•N ... BE THE CHANGE

YES YOU C.A.N !!!...
...• LIKE the C.A.N FACEBOOK PAGE
https://www.facebook.com/CONSCIOUSACTIONNETWORK
...• SUBSCRIBE the C.A.N YouTubeChannel
http://www.youtube.com/ConsciousActionNet
...• EXPLORE the C.A.N website
http://CANfilms.org

THANK YOU to our SPONSORS and PARTNERS:

• Hans Sigl ---- http://www.hanssigl.de/
• Lovechock ---- http://www.lovechock.com/en/
• Flatliners ---- http://www.flatliners.tv/
• CINE-impuls ---- http://www.cine-impuls.de/
• Magnet-FX ---- http://www.magnetfx.de/
• Frieser Munich ---- http://frieser-muenchen.de/
• Margaret Richardson ---- Founder of www.RigulTrust.org

C•A•N is working with VEREIN DER VISIONAERE e.V. - which makes your countribution tax-deductalbe (in Germany).
Latest project news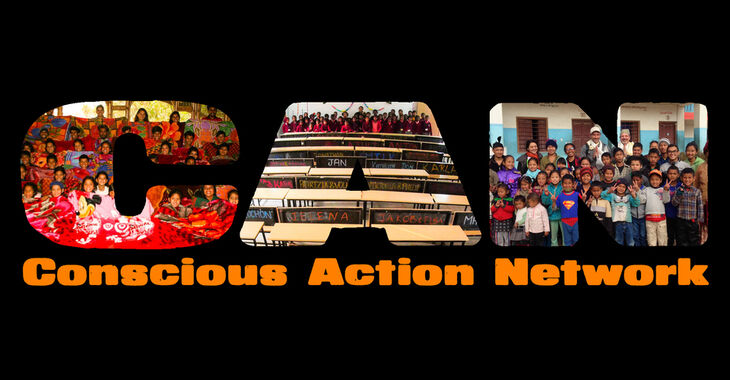 We received a payout of €794.62
C•A•N - the Conscious Action Network - is making films...
... that make a difference
... about people making a difference
... for people to make a difference

https://youtu.be/fN_H-7MLGGw
We THANK all donors who support our work.
These funds are used to produce films and manage projects around the world that present opportunities to make a difference where it is really needed.

We have been running projects for over 10 years in over 10 countries.
Among them: India, Sri Lanka, Nepal, Cambodia, Ethiopia, Tanzania, Ecuador, Colombia, Germany and the mediterranean sea.

We love doing this work and feel honoured and grateful to support all these amazing people who are dedicating their lives to making the world a better place.
They are the light that shines in these dark times of crisis and war.

Love is all we need.

Thank you for your love.
Merry Christmas and a Happier New Year.

tOm & the C•A•N-Team
continue reading