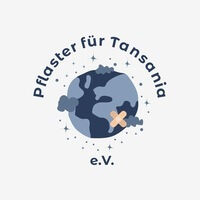 Pflaster für Tansania e.V.
managed by Jonas Nickel
About us
We are a group of friends from the greater Stuttgart area who formed the non-profit association "Pflaster für Tanzania e.V." founded together in August 2021. We support several projects in East Africa, Tanzania.

The first project we support is Plaster House, Arusha. This forms a rehabilitation center with affiliated, cooperating children's hospital. The founder, Sarah Rejman, had the vision in 2006 to create an oasis for children with disabilities. In addition to the medical correction, the focus for her was to create a safe place for the little patients, giving them time to rehabilitate, time for the necessary affection through contact with the other children and providing education. The Plaster House accommodates over 1000 children per year.

With the second project, the Meserani Snake Parc Clinic, we support the treatment of mainly Maasai who have suffered snake bites with donations in kind and money. The Snake Parc Clinic requires expensive medication for the treatment of snake bite victims.
Latest project news
Wir haben 807,17 € Spendengelder erhalten
Liebe Spender:innen, 

ein sehr arbeitsreiches Jahr hat begonnen. Aufgrund von Lieferschwierigkeiten des SAIMR Polyvalent Antivenom haben wir einen neuen Produzenten für unser Antivenom gesucht, welcher das Antivenom direkt nach Arusha liefert. Dabei haben wir jetzt einen verlässlichen Partner gefunden und bestellen aktuell die ersten 80 Ampullen Antivenom. Dank Euch ist es möglich mit diesen 80 Ampullen Patient:innen mit dem lebensrettenden Antivenom zu versorgen. 

Wir sagen DANKE! 

Liebe Grüße 

Das Pflaster für Tansania Team. 
continue reading
Contact
Leinäckerstraße
71384
Weinstadt
Germany

Jonas Nickel
New message
Visit our website