Essen und Leben
managed by E. Hehenberger
About us
Social Foundation: We are a team of volunteers who are supported by all Befölkerungsschichten.
The vulnerability is generally the one hand financial nature, as there are more and more "working poor". On the other hand is reaching from one isolation of older people.
We cook a balanced menu and give this out for free. The processed foods are provided from a wide variety of sponsors available. In addition, we want to create the ability to process excess food on site and hand them as ready meal supply the group for a small contribution home. Sadly, in our society, many children and young people in our target group, because they always move in their own world (computer, ...) and so fall back for various reasons, more and more of their family and social environment out.
 
Who we are

 
Due to the growing child poverty in Austria we have the issue of "child" involved in our planning. We want to spend meals to needy children.
The plight of ALONE BEING and the resulting burgeoning desire to talk with someone, we also deal in a straightforward manner. To feel in community well, to be accepted, to feel valued, to feel love, "I am not alone" and "it hears someone to me" experience or "to be useful", is becoming increasingly important.
POVERTY MAKES VULNERABLE
900,000 men and women in Austria are at risk of poverty, of which 340,000 are acutely poor. Some are sick and can not work. Others find a job, because there are no jobs. Too many are terminated because of their depression or decreased efficiency. Hundreds have no roof over their head for herself and her child.

We want to help a viable part for us and the like for these goals with all the willing, associations, organizations, corporations, churches. work together. In the premises is served on Fridays from 16.00-20.00 clock "NO ALCOHOL". It is also forbidden to bring alcoholic drinks and consume.
Latest project news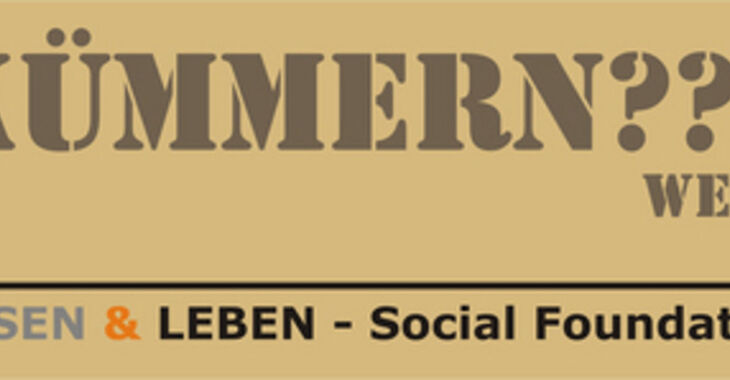 Spendengelder, die nicht mehr für das Projekt ausgegeben werden können
Liebe Spender,
bei Projekten, bei denen Spendengelder über einen langen Zeitraum hinweg nicht angefordert wurden, sehen das Gesetz und unsere Nutzungsbedingungen vor, dass die Spenden von der gut.org gemeinnützigen AG (Betreiberin von betterplace.org) zeitnah für deren satzungsmäßige Zwecke verwendet werden müssen.

Deshalb setzen wir die noch nicht verwendeten Spendengelder für diese Zwecke ein

Vielen Dank für Eure Unterstützung,
das betterplace.org-Team
continue reading
Contact
Flotzingerplatz 6
4600
Wels
Austria


E. Hehenberger
New message
Visit our website