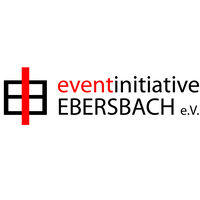 Eventinitiative Ebersbach e.V.
managed by Björn Kluger
About us
Start where others stop & do good!
We are a small association in Ebersbach and specialize in what other associations have a headache with.
headache: Organizing and carrying out events. But how does the Eventinitiative Ebersbach e.V..
and how did this association come into being?
For 19 years, the music festival "Rock in Weiler" and the "Winter Wasen" have been held in the small Ebersbach suburb of Weiler. But how can it be that other associations have to cancel events from their calendars,
because they can't find any helpers and at the same time a club is founded which is only about
work services? - The recipe is as simple as it is clear: our members all want to do their part to improve cultural life. This is why most of our members take extra vacation time for the construction and dismantling of the festival weekend, and why they also put in a great deal of effort in other areas.
otherwise. We also donate part of the proceeds to various organizations.