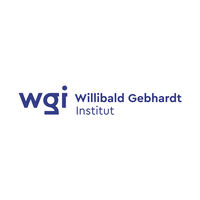 Willibald Gebhardt Institut e.V.
managed by Sebastian Brueckner
About us
The Willibald Gebhardt Institute (WGI) is an International Institute of Research and Knowledge Transfer in the fields of Sport and Sport Sciences. Its purpose is to support human tasks and social targets of physical activities including health-related fitness and ethical-morale principles in sport activities. This purpose is linked with a holistic approach of education for a well-rounded individual, particularly for children and adolescents in their main settings of living and development: in families, at schools, within sport clubs in the context of recreational and elite sports.
Aims and objectives of our work at WGI are connected with personal holistic education matters, physical education, school sports and healthy lifestyle support as an integral part of applied research and consulting, communication and cooperation with different partners and commissioners of public life, governmental bodies and sport federations on local, regional, national and international level.
Contact
Horstmarer Landweg 62b
48149
Münster
Germany

Sebastian Brueckner
New message
Visit our website