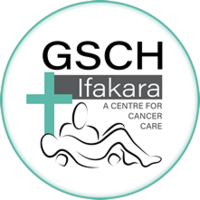 Good Samaritan Cancer Hospital, Ifakara, Tanzania
managed by Jyotinath Ganguly
About us
Good Samaritan Cancer Hospital (GSCH) is a non-profit, private, 100-bed health care institution founded by 'Missionaries of Compassion' in February 2020. Located in Ifakara, a rural town, in Morogoro region, Tanzania, GSCH provides comprehensive cancer care that includes investigations and treatment of pre-malignant and all types of malignant cases, using advanced treatment equipment. The hospital serves many regions.

Upon understanding the state of public health knowledge towards cancer, GSCH teams conduced cancer awareness and free cancer screening camps through the Rural Outreach Program. GSCH teams screened 850 adults in four rural outreach camps between November 2020 and July 2021 – and the results were concerning.
• 21.6% of women had suspected pre-malignant cervical lesions
• 2.1% of women had breast lumps that were suspected to be malignant
• 12.9% of men were suspected with prostate cancer.

There is clearly a need for increasing proactive free rural cancer screening.
Contact
Mashimoni Street
PO Box 177
Ifakara, Morogoro, Tanzania
Germany


Jyotinath Ganguly
New message
Visit our website