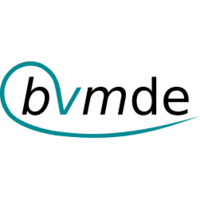 bvmde e.V.
managed by Ella
About us
The Bündnis Verantwortungsvoller Mobilfunk Deutschland e. V. pursues the goals:
- to demand the principle of precaution for 5G and other wireless technologies from politicians to protect public health and the environment,
- to demand from policy-makers and industry a significant reduction of the mobile radio limits
- to educate and raise public awareness of the risks associated with the deployment and use of non-ionising radio frequency waves such as mobile phones, W-LAN, smart meters, etc.
The purpose of the association is
a) the promotion of health
b) the promotion of public education
c) the promotion of nature conservation, environmental protection, including climate protection.
We bundle information and promote its distribution, cooperate with environmental protection and consumer organisations, associations and federations as well as with scientists of integrity who are committed both to protecting life and the environment and to providing comprehensive information.
Contact
Egerländer Str. 30
37242
Bad Sooden-Allendorf
Germany


Ella
New message
Visit our website