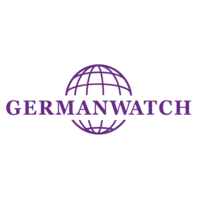 Germanwatch e.V.
managed by Jean David Hübner
About us
We are an independent development and environmental organisation which lobbies for sustainable global development. For us, sustainable development means socially equitable, ecologically sound and economically stable development.

We seek to achieve our Vision by advocating fair trade relations, responsible financial markets, compliance with human rights and the prevention of dangerous climate change. Our topics are World Trade and Food Security, Climate Protection and Adaptation, Corporate Accountability, the Financial Sector and Sustainability as well as the Financing of Development Cooperation.
Latest project news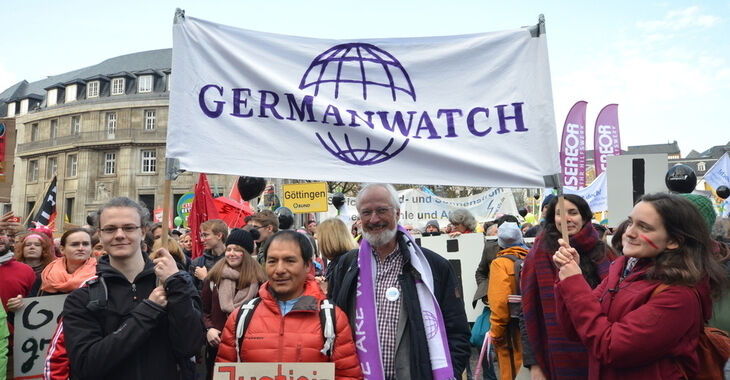 Wir haben 649,66 € Spendengelder erhalten
Herzlichen Dank, dass Sie sich mit uns für Zukunftsfähigkeit einsetzen! 
Ob beim Einsatz für effektiven Klimaschutz, den gerechten Umgang mit unvermeidbaren Klima-Auswirkungen, Unternehmensverantwortung und nachhaltige, entwaldungsfreie Lieferketten oder eine zukunftsfähige Landwirtschaft und den Schutz menschlicher Gesundheit z.B. durch das Verringern des Antibiotika-Einsatzes in der Tierhaltung:

Ihre Spenden sichern die Unabhängigkeit unserer Arbeit und helfen...
… politischen Druck auf Entscheidungsträger:innen auszuüben
... unsere Bildungsarbeit für nachhaltige Entwicklung zu stärken 
… mit neuen Studien wichtige Grundlagen zu schaffen 
… unsere Öffentlichkeitsarbeit auszuweiten
... die weltweite Medienberichterstattung über unsere Themen zu verbessern

Jeder einzelne Beitrag macht einen Unterschied - vielen Dank für Ihr Vertrauen & Engagement!
Ihr Germanwatch-Team
continue reading
Contact
Kaiserstraße 201
53113
Bonn
Germany


Jean David Hübner
New message
Visit our website