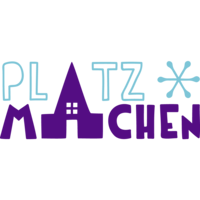 platz*machen e.V.
managed by Joshua Suwelack
About us
We want to make room* - for new things, for diversity, for community and for the people who mostly have to fight for their place. For this purpose, we opened the community center Tacheles in the rooms of the former Café Central at the beginning of 2021.

The idea to create an uncommercial free space arose from the desire to use the potential and diversity of the neighborhood around Hasselbachplatz to jointly create a neighborhood where everyone can feel comfortable. Together with you and many other committed people, we want to create a space for art and culture, political education, urban design and a contact and advice center.

We also want to be active outside the space in these four pillars. As a contact point, therefore, the concept for Food for All and emergency care for the homeless has already developed at the end of 2020. We are currently collecting donations for the three sub-areas Kitchen for All, Food Distributor and Cold Bus.
Latest project news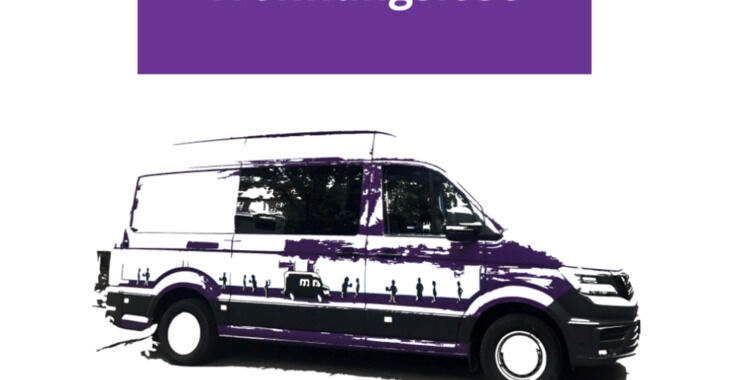 Wir haben 6.893,80 € Spendengelder erhalten
Liebe Spender*innen,

wir sind sprachlos. Ihr habt die Initiative zu 100% finanziert! Vielen Dank für unglaubliche 96 Spenden und 7080,50 Euro für Essen für Alle und Notversorgung für Wohnungslose in Magdeburg! Hiermit beenden wir die Spendenkampagne :)

Eure Spenden

Jede einzelne Spende unterstützt die Nachbar*innenschaft, die jede Woche die Küfa und den Bus als Anlaufstelle besucht. Jede Spende fördert Betrieb und Ausstattung für den Bus, die Raumkosten für die KüFa und wöchentlich warme Mahlzeiten. Die Wertschätzung, die Ihr platz*machen entgegenbringt, ist extrem motivierend. Mit euch im Rücken fühlen wir uns gestärkt und sind gerne im Kiez aktiv.

Die Aktivitäten besuchen

Ihr seid herzlich eingeladen, zur nächsten Küfa oder Kältebus Tour samstags vorbeizukommen und was zu essen und einen Kaffee zu trinken. Die Zeiten findet Ihr auf platzmachen.org. Folgt uns auf unseren sozialen Netzwerken auf Instagram und Facebook für weitere Infos.

Mit Platz machen

Wir suchen auch immer nach Menschen, die Lust haben, selber eine Tour zu fahren, zu kochen oder Essen auszugeben. Kommt einfach vorbei oder schreibt uns eine Nachricht an kontakt@platzmachen.org, falls Ihr Interesse habt!

Liebe Grüße und bis bald!
das Team der Initiative Essen für Alle und Notversorgung für Wohnungslose

https://betterplace-assets.betterplace.org/uploads/project/image/000/102/852/290778/limit_600x450_image.jpeg
https://betterplace-assets.betterplace.org/uploads/project/image/000/102/852/290777/limit_600x450_image.jpeg



continue reading
Contact
Sternstraße 30
39104
Magdeburg
Germany

Joshua Suwelack
New message
Visit our website