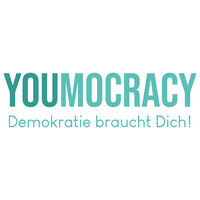 youmocracy e.V.
managed by Florentin Siegert
About us
"youmocracy - democracy needs you" is a Germany-wide, non-partisan discussion forum in which young people can exchange views and educate themselves on socio-political topics within the framework of Germany's liberal-democratic rule of law. The purpose of our association is "the promotion of representative democracy and non-partisan political discussion." Our central idea is to promote socio-political dialogue between young people of diverse backgrounds and walks of life and to empower them and their democratic values.
Latest project news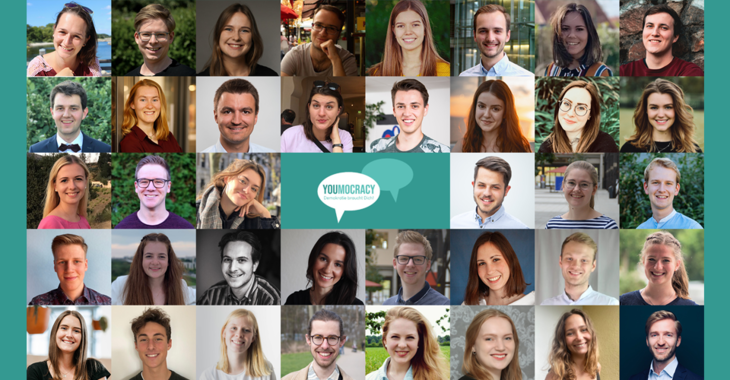 Wir haben 4.226,54 € Spendengelder erhalten
Um die Trainingseinheiten für die Diskussions- und Moderationstrainings ansprechend und professionell zu gestalten, werden die Spenden genutzt, um gemeinsam mit einer erfahrenen Kommunikationsexpertin ein maßgeschneidertes Trainingskonzept zu entwickeln, welches als Grundlage für die künftigen Trainingseinheiten zur Schulung unserer Diskussionforenleiter'innen dient. Darauf aufbauend finanzieren wir mit Hilfe der Spenden die neue Ausbildungsrunde für unsere neuen Diskussionsforenleiter*innen im Bereich Diskussions- und Moderationstraining sowie eine Schulung zum Thema freiheitlich-demokratische Grundordnung und Rechtsstaat. Die Spenden werden ebenfalls eingesetzt, um die laufenden Kosten für unseren Internet/Social-Media-Auftritt sowie die allgemeine Vereinsorganisation (Kontoführungsgebühren, Arbeitsmaterialien) zu decken. 

Wir bedanken uns von ganzem Herzen bei allen Spenderinnen und Spendern, die mit ihrer Spende die Arbeit unseres Vereins unterstützt haben. Herzlichen Dank!  
continue reading
Contact
Schmiedehof 7
10965
Berlin
Germany

Florentin Siegert
New message
Visit our website